The Takeaway
Boston Marathon Director Prepares for Emotional Race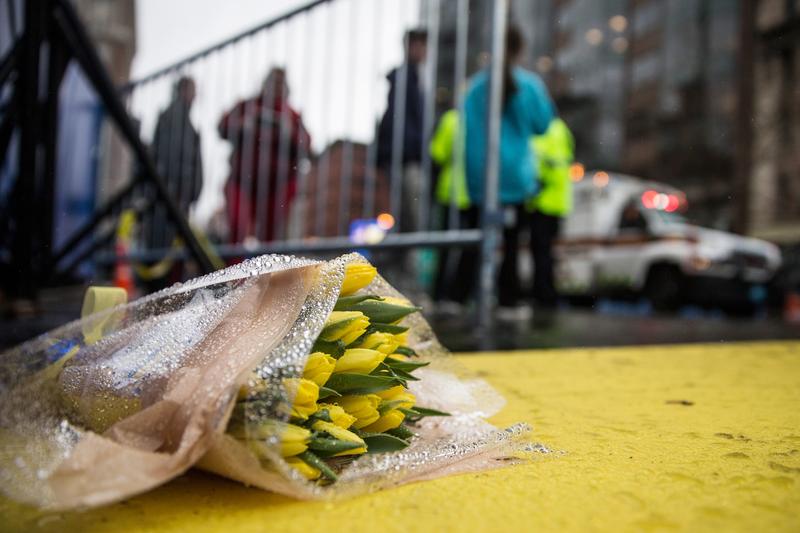 Next Monday, 36,000 runners will participate in the 118th Boston Marathon. We don't know who will be the first to cross the finish line yet, but we do know who will be the last.
Longtime race director Dave McGillivray likes to wait for all the runners to finish before he hits the course in the evening. He won't turn down Boylston Street until well into the night. He has run 41 Boston Marathons and overseen the last 26.
Until last year's race, all that was on McGillivray's mind in the lead-up to the marathon was the weather, always asking himself, "Will it be warm and sunny for the runners? Or will those clouds on the horizon rain everyone out?" But this year it's the emotional weather in people's hearts that he is thinking about.
"Quite honestly, I have never experienced anything like this," he says. "I don't think there ever has been or will be a sporting event that has this level of emotion."
McGillivray says that despite heightened levels of security, from the outside, the finish line will look the same as it always has—and Monday will be another opportunity for the world to witness Boston's resilience and the marathon's spirit.