The Takeaway
Is Bossy the New "B" Word? Should it be Banned?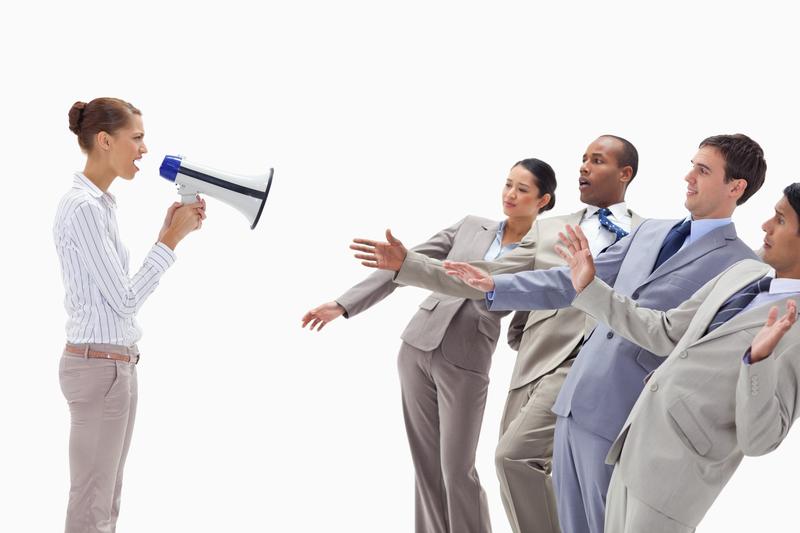 Sheryl Sandberg is tired of the word "bossy," so much so that she's launching a campaign against it.
Sandberg says "the other B-word" discourages girls from thinking of themselves in positions of leadership.
So together with Girl Scouts of America, she's kicking off the Ban Bossy Project, and recruiting high profile women like Condoleeza Rice, Diane von Furstenberg and Jane Lynch as spokeswomen for the cause.
"Bossy is one of the many ways we discourage little girls from leading," Sandberg told NPR's All Things Considered. "When a little boy leads it's expected, we applaud him. But when girls lead, we call them bossy, we tell them not to, we tell them to put down their hands. We do this in very explicit ways and implicit ways. The research shows that by middle school more boys than girls want to lead."
The challenges of being a female boss are complicated. In her memoir "Bossy Pants," comedian and actress Tina Fey addresses this very issue:
"Ever since I became an executive producer of '30 Rock,' people have asked me, 'Is it hard for you, being the boss?' and 'Is it uncomfortable for you to be the person in charge?' You know, in the same way they say, 'Gosh, Mr. Trump, is it awkward for you to be the boss of all these people?' I can't answer for Mr. Trump, but in my case it is not," writes Fey. "I've learned a lot over the years of what it means to be the boss of people. Contrary to what I believed as a little girl, being the boss almost never involves marching around, waving your arms, and chanting, 'I am the boss! I am the boss!'"
But is it so much the word "bossy," or the way we teach young girls to think about themselves and their roles as leaders and empowerment?
Joining The Takeaway to weigh in are Sarah Burningham, author of "Girl to Girl: Honest Talk About Growing Up and Your Changing Body" and two other books for teen girls, and Micki Maynard, contributor to Forbes.com and the former Detroit bureau chief for our partner The New York Times.
"Targeting a single word is generally not a good idea—it adds power to that word," says Burningham. "I think making it forbidden for people almost means it's likely to be used more frequently, and I think it then has more meaning so it's more likely to hurt when it's used. Although I don't personally love the word bossy, I don't think it's necessarily a bad word."
Would banning the word bossy in an adult workplace even have an affect on female leadership? 
"We have a lot more to worry about as women in the workplace, and as girls, than being called bossy," says Maynard. "I've been called a lot worse and you need the kind of skin to resist being called a lot worse."
Burningham says that while she doesn't support banning the word bossy, she thinks Sandberg's campaign has introduced an important dialogue into our culture about the treatment of women and girls. 
"We need to talk with girls we know about how to handle it when they're called names—especially when they're called names that assertive women are called, like bossy," says Burningham. "Girls have opinions, and if we ask them what their opinions are and we listen to their responses, they're going to be far more confident in how they feel about things because we are hearing them."
While we as a society presumably don't want to deliberately put road blocks in the way of our leaders—men or women—do people need to be tested in handling negativity?
"I don't believe that bossy equals leader, I think leadership is in a completely different category than bossy," says Maynard. "Bossy is bossy. Leadership can be leading a team, it can be collaborative, it can be simply getting everyone's thoughts and then you make a decision. That is decisiveness, that's not bossy. My sense is that we do need to teach young people to lead, period."
While Burningham agrees that bossiness isn't the equivalent of leadership, she also believes that children need to be properly educated on the appropriate ways to respond to negative words like bossy.
"As parents and people who care about them, we can't protect them from that, but we can teach them how to react to it," adds Burningham. "If they're called bossy we can talk to them about what was happening and encourage them to use the skills that are indeed leadership skills."
Watch a video about the Ban Bossy Project below.
)