The Takeaway
Bosnia Heads to the World Cup for the First Time Since Independence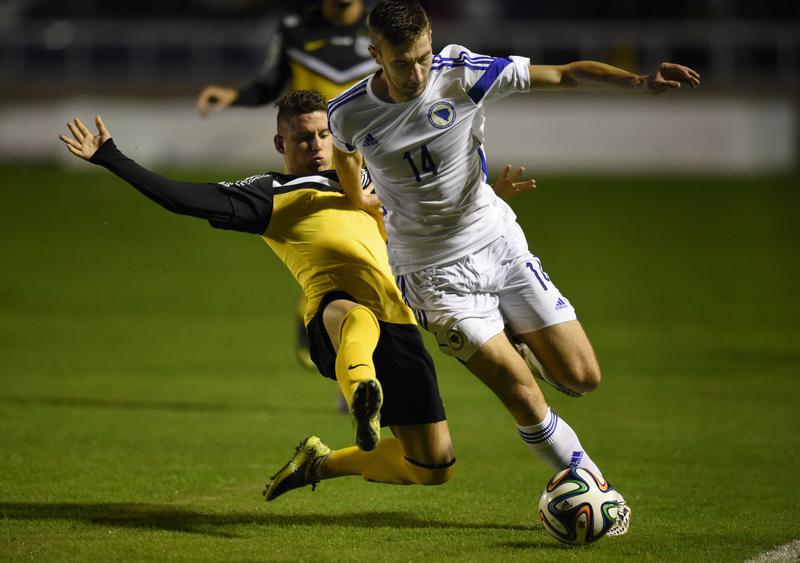 With the World Cup officially underway, the beautiful game has revealed a certain ugliness to its role internationally. Yesterday in Brazil, police fired tear gas on a group of protesters angry with the high cost of the tournament. Demonstrations are expected to continue through out the month.
In the Balkans, residents have long had a complex relationship to soccer as both a force for good and evil. In the days of the former Yugoslavia, it was often a source of unity between divided ethnic groups. After the war, it sometimes became an agent of conflict, reigniting tension. And now it seems a symbol of national independence and pride. 
For Bosnian national Kenan Trebincevic, the World Cup sheds light on a tragic past and an uncertain future. This is the first time Bosnia will compete at the World Cup since it established its independence from Yugoslavia in 1992. The last time a Bosnian player went to the tournament, it was amongst ethnic Serbs and Croats for the Yugoslavian team in 1990.
Back then, they lost in the quarter finals on penalty shots against Argentina, only to be enveloped by war months later. Bosnia-Herzegovina faces Argentina once again in their first match this Sunday. Kenan, the author of the Bosnian War memoir "The Bosnia List," explains the complexity of cheering for his national team.
Let us know where you will be watching the World Cup—help us map out the bars, restaurants and other places where you and your fellow fans will flock.