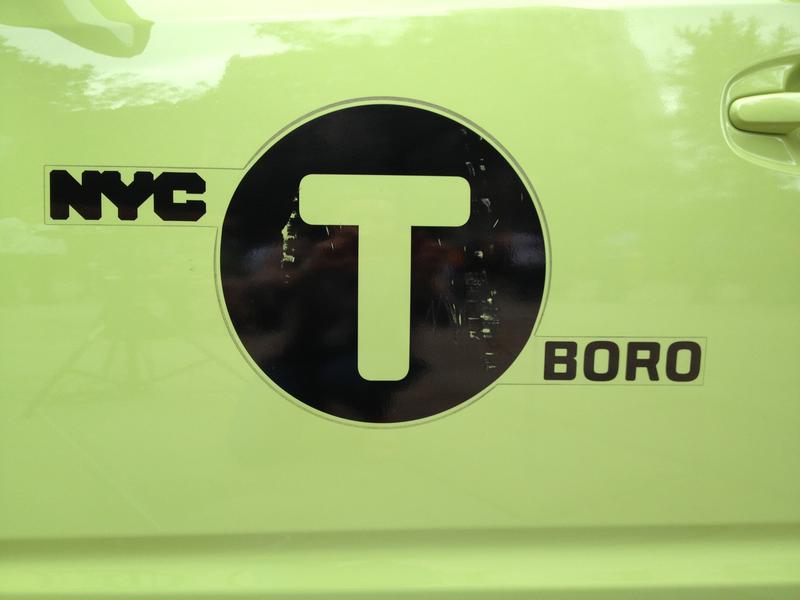 The city has issued more than 800 tickets to green taxi drivers since March for picking up passengers in lower Manhattan, said the Taxi and Limousine Commissioner Meera Joshi to the City Council today. Green taxis are only allowed to pick up fares in the outer boroughs and above 96th street on the east side, 110th street on the west side.
The meters in green cabs automatically shut off outside their designated zone, and their lights dim, but some drivers are still soliciting fares, Joshi said. She added that public education is key to limiting the unauthorized rides.
"You should not get into a green taxi in the yellow zone. And you certainly should not agree to take a trip where the driver says, 'Don't worry about the meter, just give me $20,'" she said.
The TLC has also been targeting unlicensed livery cars and has seized almost a thousand illegal cabs a month, Joshi said.
Taxi accessibility was another hot topic at today's Transportation Committee hearing. Fifty percent of yellow cabs are slated to be wheelchair accessible by 2020, and the Taxi and Limousine Commission just proposed the same goal for green taxis, according to a draft plan.
Disability rights advocates said the green taxis have increased access for wheelchair users, particularly for those living in the outer boroughs. Many people are using the green taxis instead of Access-A-Ride, said Dustin Jones, with Disabled in Action of Metropolitan New York.
"On a daily basis, people don't have to call 24 hours before they go to work [in order] to get a ride," he said. "Why should we?" Green taxis help wheelchair users "live like regular citizens," he added.
But several speakers called on the council and the TLC to set accessibility targets for ride-hailing companies like Uber. Uber drivers must be licensed by the commission, and like all livery cabs, must be affiliated with a dispatching base that has at least one accessible vehicle. With rides hailed through an app, though, users may not know how to reach that base to request an accessible car.
"Uber is this sleeping giant. It's not even sleeping, it's quite awake," said David Pollack, executive director of the Committee for Taxi Safety. He asked the Council to ensure that disabled riders are factored in to regulation of the growing company, and other ride-sharing services.