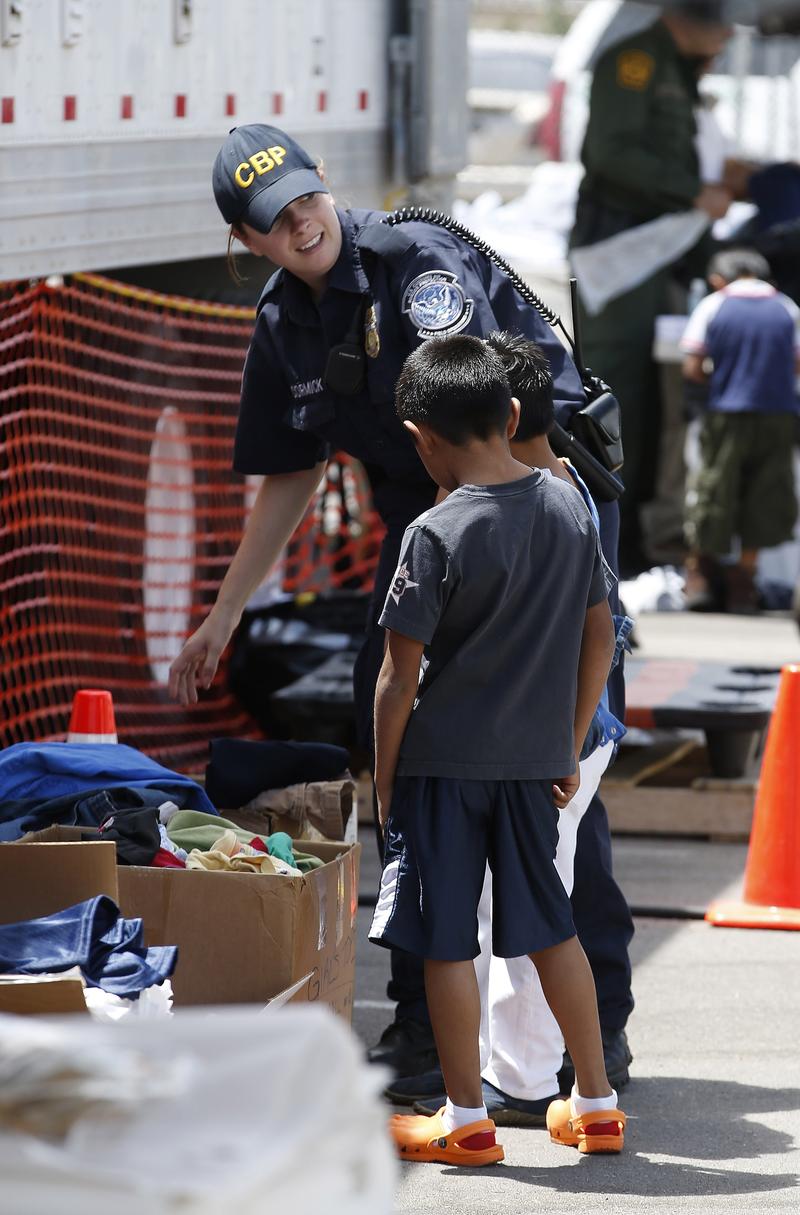 Hundreds of children from Central America are winding up in New York as part of a wave of migration that has brought tens of thousands to this country. The crisis has not only inflamed tension on the border. It's also creating a strain in New York courts.
More than 52,000 unaccompanied children have come to the U.S. since last October, double the number last year over the same period. Most of them are from Honduras, El Salvador and Guatemala. Some children from Central America are fleeing increasing violence and poverty, others are trying to reunite with family members in the U.S., and some believe rumors that there are special permits that will allow them to stay in the U.S.
Immigration lawyers say a significant number of children who end up in New York are able to stay in the U.S. by applying for special immigrant juvenile status (SIJS), a form or relief available to immigrants younger than 21 who have been abused, neglected or abandoned by one or both parents. It's been on the books since 1990 and expanded in 2008.
This week, President Barack Obama said he'll ask Congress for an emergency appropriation of likely more than $2 billion to try to stem the tide. He's also asking for more authority to deport some Central American children faster. Lawyers say it's still unclear whether this change would have an impact on those who qualify for SIJS.
If one of these young immigrants has an adult in the U.S. who's willing to become her guardian, she moves from Immigration to Family Court, where a judge can issue an order that makes a child eligible for SIJS.
But in conversations with WNYC over the past two weeks, those who work on SIJS cases in Family Court laid out some concerns. One Family Court judge expressed worry about possible fraud, the lack of good information about the background of the guardians — and the burden of the increasing number of SIJS cases in Family Courts. 
No judges would speak on the record. A spokesman form Family Courts said they'll handle whatever number of cases comes their way.
The number of green cards approved in New York state through SIJS more than doubled over the last three years, according to the U.S. Citizenship and Immigration Services Agency.
Among those who got their green card year was Cesar Chox, 22, who came to the U.S. illegally from Guatemala four years ago.                
"Now I can work … buy food, clothes, have a place to live and send money to my mom," he said. "She eats. And I do, too."