Booker Opposes Senate Colleague for Attorney General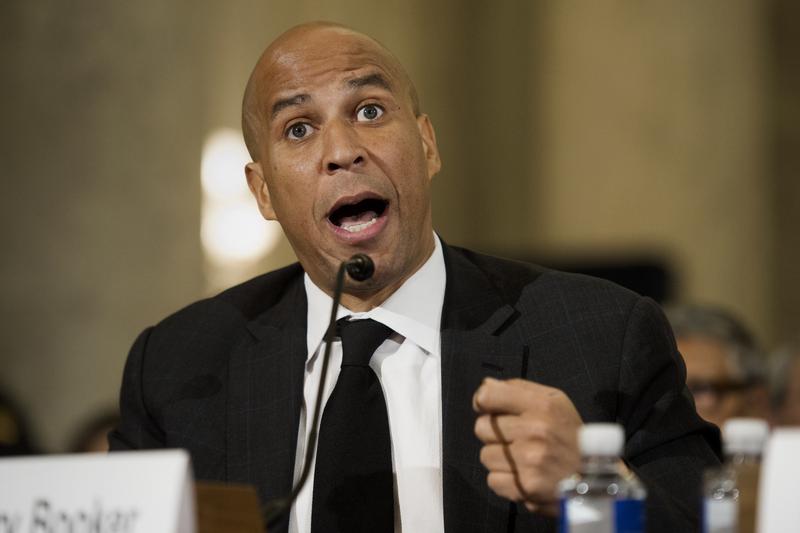 New Jersey Senator Cory Booker said Wednesday his colleagues should not confirm Donald Trump's nominee for Attorney General, Alabama Sen. Jeff Sessions.
Booker is the first sitting senator to testify against a colleague during a confirmation hearing and the only black Democrat in the Senate.
Booker said Sessions' record in the Senate and as a U.S. Attorney for Alabama in the 1980s shows he isn't committed to fighting for criminal justice reform, police reform and the protection of voting rights.
"America needs an Attorney General who is resolute and determined to bend the arc," Booker said, referencing a line from Martin Luther King Jr.'s "Where Do We Go From Here" speech. "Senator Sessions' record does not speak to that desire, intention or will."
Sessions has been criticized for prosecuting three Alabama men in the 1980s for voting fraud who were eventually acquitted. Sessions has also been a vocal critic of U.S. immigration enforcement.
Republicans criticized Booker for testifying, arguing the Democrat was more concerned about building a national profile for a 2020 presidential run than he was about justice. Republicans noted Booker praised Sessions last year for his help awarding Congressional Gold Medals to Civil Rights Activists.
Arkansas Sen. Tom Cotton criticized Booker on Facebook:
"This disgraceful breach of custom is especially surprising since Senator Booker just last year said he was 'honored to have partnered with Senator Sessions' on a resolution honoring civil-rights marchers."
Booker addressed those criticisms. He respects Senate traditions, he said, but was compelled to speak out for what his conscience tells him is best for the country.
In particular, Booker said Sessions would halt the progress made under the past two Attorneys General on criminal justice and police reforms.
"At a time when the Justice Department he would lead has uncovered systemic abuses in police departments all over the United States, including Ferguson, including Newark," Booker said, "Senator Sessions would not continue to lead this urgently needed change."
Booker was one of six people testifying at the end of Sessions' two-day confirmation hearings. Three former colleagues or employees, all black, said they thought Sessions would be a good Attorney General.
Sessions is expected to win confirmation.