Booker Sworn in as US Senator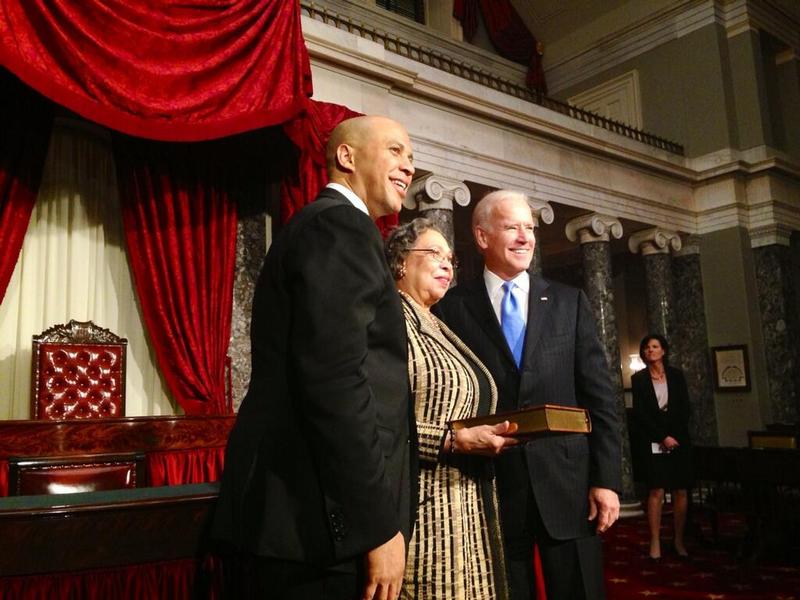 Former Newark mayor Cory Booker is the newest member of the U.S. Senate. He was sworn in by Vice President Joe Biden Thursday. They then went to the Old Senate Chamber for a ceremonial swearing in, where Booker's mother stood between the two, holding a Bible.
Booker said he already knows of some committees he'll be joining, but he would not say which ones. The first thing on his agenda, he says, is to learn from his Republican and Democratic colleagues, who have already given his some advice.

"Be humble, learn as much as you can, but at the end of the day you were elected for a reason, don't forget that," Booker said he's been told. "Don't let the senate change you, try to change the senate."
Booker is New Jersey's first black senator. And he and Sen. Robert Menendez make New Jersey the first state to be represented by a black and a Latino senator duo.
The new Senator's brothers, pastor and other family members were at the swearing-in ceremony and afterward, Biden said he would invite them to visit the Vice President's Residence soon. In response, Booker joked that he still didn't have a place to live in Washington, and asked if Biden had an extra room for him.
As mayor of Newark, Booker brought $350 million in philanthropic aid to the city and another $3 billion in economic development projects.
Booker told New Jersey Public Radio one of the first bills he will introduce would expand his efforts to improve the economy.
"My focus really is on economic empowerment," Booker said. "My focus really is dealing with the inequity problems in our country, so I'm sure it'll be around those issues."