The Takeaway
Bomb Threats Ripple Across American Jewish Communities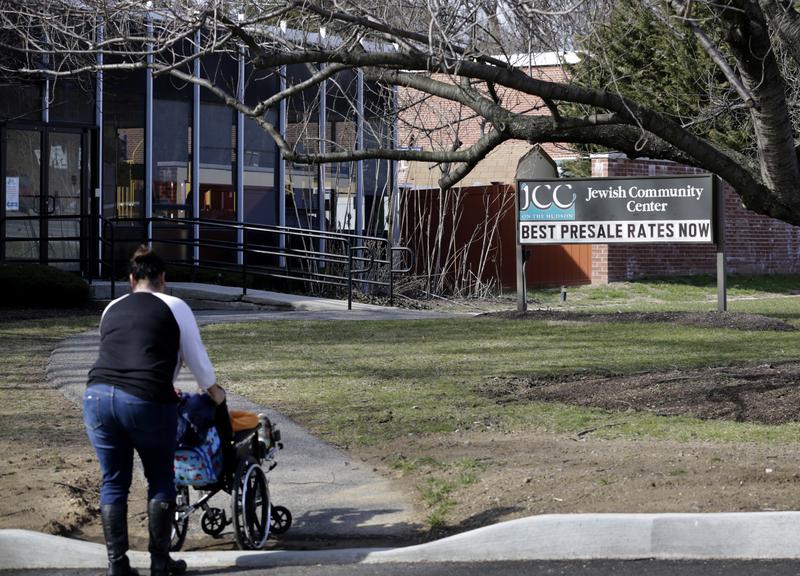 Click on the 'Listen' button above to hear this interview.
Since January, 100 different Jewish day schools and community centers have been evacuated after bomb threats. Just this Monday, sites in 16 cities across the U.S. were targeted.
While no bombs have been found, the incidents are causing fear across Jewish communities. Bomb threats are only one part of a renewed wave of anti-Semitism in America, other examples include vandalism, harassment, and online trolling. Last week, 170 headstones were tipped at a Jewish cemetery in St. Louis, and 100 more vandalized at a cemetery in Philadelphia.
David Shtulman is the director of the Jewish Federation of Greater Ann Arbor, which shares a building with Ann Arbor's Jewish Community Center and has been evacuated twice in the past year. He says it feels like there is a menacing tension in the air in America.
"I think the divisiveness that perhaps we've seen going on for so long in politics has moved down into the electorate to a point where we are simply all oppositional to one another," he says. "Somehow people have gotten the idea that they have permission to attack others who are not like them."
Shtulman argues that President Trump's anti-immigrant stance and his seeming embrace of white nationalist outlets like Breitbart News has sent a subtle message to the American public: "That the government is behind you."
Click on the 'Listen' button above to hear the full conversation with David Shtulman.