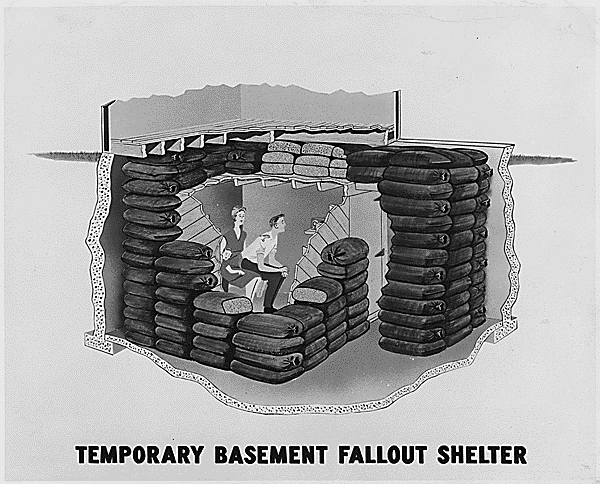 This episode is from the WNYC archives. It may contain language which is no longer politically or socially appropriate.
8th in the series.
Bill Leonard and Captain E. R. McClark (?), Technical Specialist for the New York State Commission on Civil Defense, answer questions about bomb shelters: there is no state money to designate bomb shelters, the most practical approach for building a bomb shelter is to hire an engineer, closets are not recommended as shelters.
Leonard and Bernard Gilroy, of the Department of Housing and Buildings, discuss the same: not all hallways are suitable as shelters, keep away from glass, use cellar space if available.
Audio courtesy of the NYC Municipal Archives WNYC Collection
WNYC archives id: 71814
Municipal archives id: LT1808