Long Island Community Reeling After String of Murders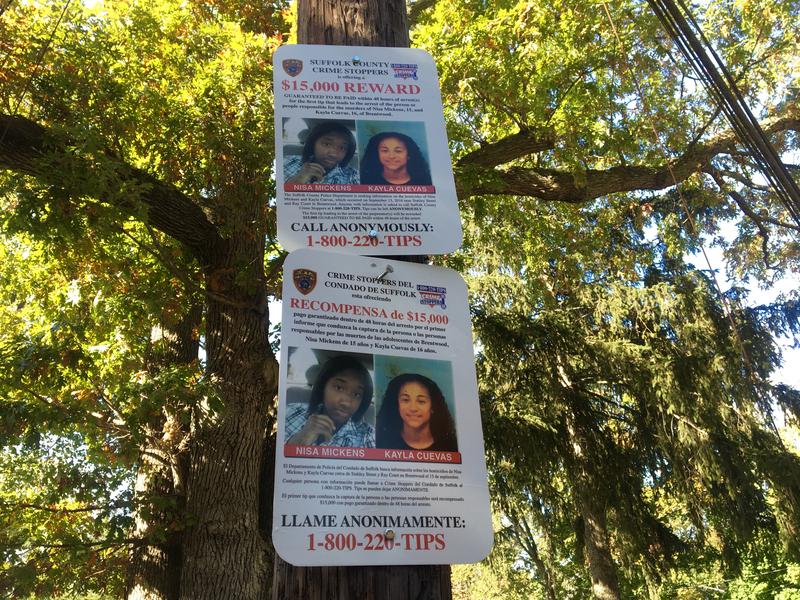 The community of Brentwood, Long Island, is still reeling after the murders of five teenagers in the past six weeks.
Last month, the badly-beaten body of 15-year-old Nisa Mickens was found on a street a few blocks away from Brentwood High School. The body of her best friend, 16-year-old Kayla Cuevas, was discovered buried in a wooded area nearby.
Over the next few weeks, police uncovered the skeletal remains of 19-year-old Oscar Acosta. Then they found the remains of 15-year-old Miguel Garcia-Moran. And just last week, the skeletal remains of 18-year-old Jose Pena-Hernandez, who authorities say is a known gang member, turned up.   
The body of 34-year-old Dewann Stacks was also found in Brentwood this month. Police believe the death is gang-related.
The killings have sent a chill through the community. And Brentwood residents believe there are more bodies out there.
"All of them young people, I believe," said Ana Hernandez. "We hope to God it's not true."
Hernandez lives a block away from Nisa's family. She says she found out about Nisa's killing when she walked pass the girl's house and saw a crowd.
"All her family. Friends. They were crying. Someone collapsed in the garden. They were screaming," she said. "I can't imagine what the parents of these kids feel like, knowing the way they were killed. The most cruel murders these kids could have suffered."         
Police believe a Salvadorian gang known as MS-13 is responsible for the killings. Suffolk County Police Commissioner Timothy Sini says he can't give any details about the ongoing investigation.
But he did say that the MS-13 gang in Brentwood isn't necessarily connected to drugs. "It's not violence to make a profit," Sini said. "It's violence to further the reputation of the gang."
Since the first bodies were found, 35 suspected MS-13 members have been arrested. Many are young people. "It is concerning that some of the members are of such a young age — 16, 17, 18 years old," Sini said.
The federal government has stepped in, charging five of them under a federal statute called the RICO Act. "RICO is pretty tough," Sini said. "RICO has a maximum of life. It's very effective at dismantling gangs."
But gang experts like Alex Sanchez, who runs the gang intervention group Homies Unidos, say simply targeting gangs doesn't dismantle them. He says it just pushes gangs somewhere else.
MS-13 started in Los Angeles in the early 1980s, when Central American youth arrived in the city and wanted to protect themselves against gangs like the Bloods and the Crips. But Sanchez, who is a former MS-13 member, says they weren't a gang at the time. They were just stoner kids who listened to Metallica.
"We were into the heavy metal scene during the time," Sanchez said. "Torn-up Levis, our leather jacket with a big sticker."
He said the group evolved slowly. 
"The youth started getting arrested for being runaways, for stealing food," he said. "And so once this youth started going into juvenile hall, on the way out, they were coming out with the same attitude of other traditional gangs."
Over time, gang enforcement policies meant to punish MS-13 members pushed many of them out of Los Angeles to El Salvador and other countries, and eventually to other U.S. cities — like Brentwood, Long Island.
"I do feel a little scared," said a 16-year-old Salvadoran girl who didn't want to give her name.