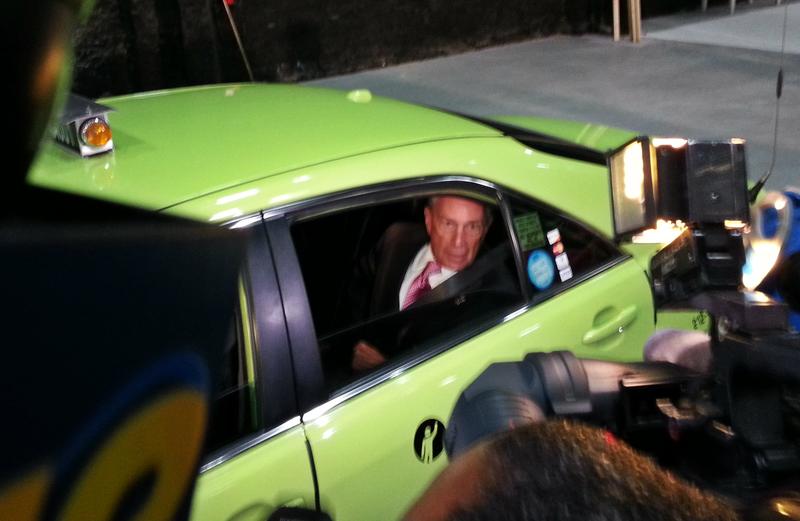 Mayor Bloomberg is making a play to preserve a program he fought hard to create, but which has many enemies. Boro taxis are growing fast, but their future is uncertain.
Mayors don't often hold media events for programs that are only three months old.
On Tuesday, Mayor Bloomberg crowed that the boro taxis are already a big success: over 1,000 of them are on the road, and there have been more than 280,00 trips in the apple green cabs, serving customers in the outer boroughs and upper Manhattan.
"For too long, four-and-a-half out of our five boroughs did not have taxi service and now they do," Bloomberg said.
To underline that point, the room was packed livery drivers and people in wheelchairs -- two groups the mayor says have benefited.
Miguel Batista, a boro cab driver, said street hails have added about $400 to his weekly income.
When he was a candidate, Bill de Blasio said he'd like to take the boro taxi idea "back to the drawing board." He also took money from the yellow cab industry, which sees boro taxis as competition.
Now de Blasio is mayor elect. And he hasn't given details about his plans for boro taxis.