Caption Contest: Mr. Mayor Meets Mr. Mayor-elect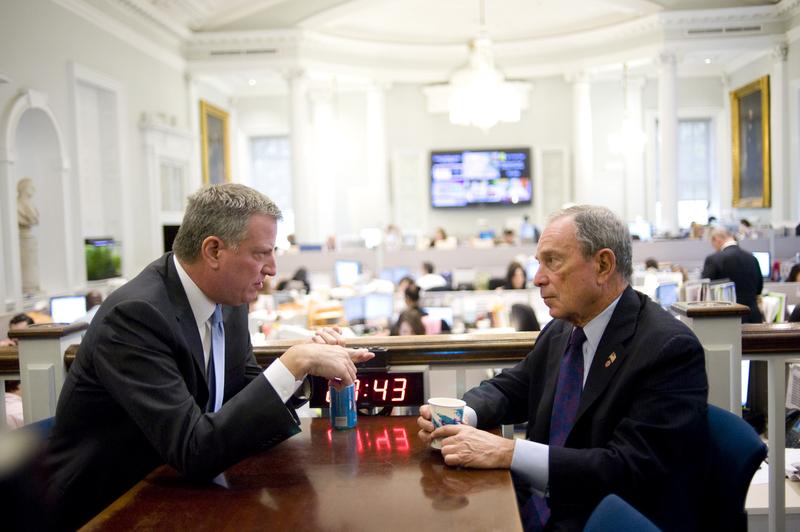 It was a tale of two mayors at New York City Hall this morning.
Mayor-elect Bill de Blasio met with current Mayor Michael Bloomberg for about an hour. The meeting was private but they did pose for photos in front of the news media.

The two are not known as close allies. De Blasio, a Democrat, has been particularly critical of Bloomberg's stop-and-frisk policies.
On his first day as mayor-elect, de Blasio next went to the Federation of Protestant Welfare Agencies on Park Avenue South to discuss his transition into office.
@WNYC "I saved Latin. What did you ever do?" - Michael Bloomberg

— Oh My Rockness (@ohmyrockness) November 6, 2013
@WNYC ¡Yo soy el DeBlasito!

— Dan Chan (@brokenthumbs) November 6, 2013
@WNYC "Did you really bring that sugary drink into the bullpen?" - @MikeBloomberg to @BilldeBlasio

— Melvin Echols Jr. (@echols13) November 6, 2013
@WNYC Bloomberg says to himself, "if i just ignore him, maybe he'll go away."

— s.mac (@leo_girl) November 6, 2013