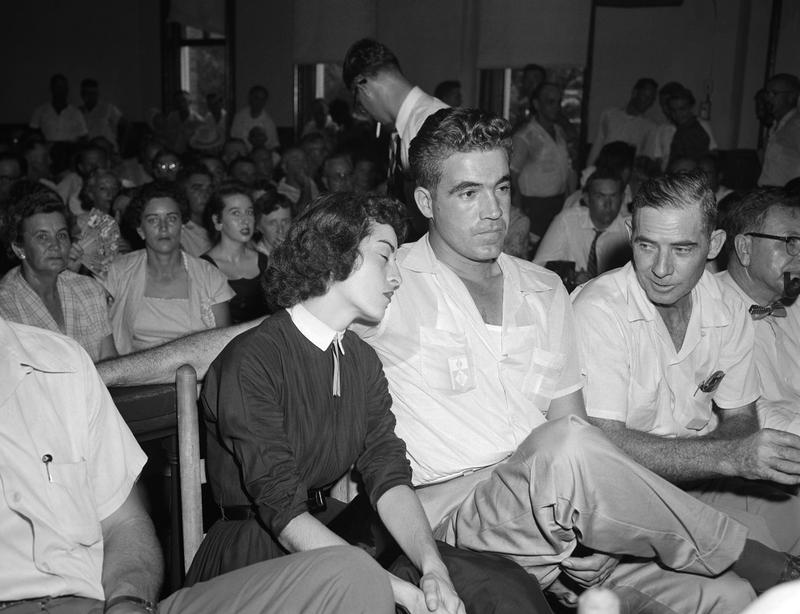 There have been many unknowns in the death of Emmett Till, the 14-year-old Chicago boy who was brutally beaten, bludgeoned and executed after allegedly flirting with a white woman while visiting relatives in Mississippi in the summer of 1955.
What we do know now, is that Carolyn Bryant Donham, the woman who accused Till of wrongdoing, lied in the courtroom about what happened that day.
In his new book "The Blood of Emmett Till," author Timothy Tyson says Donham admitted that she did not tell the truth when she testified that Till had grabbed and verbally threatened her.
"That part's not true," she said. 
The book examines how the culture of white supremacy in Mississippi at the time perpetuated similar acts throughout the state where falsehoods imperiled democracy.  It also highlights the courage of Till's family to take a stand and help expose the truth behind the lies.
Till's mother's insistence on having an open casket both shocked and mobilized America, and helped galvanize the civil rights movement. 
Timothy Tyson is Senior Research Scholar at the Center for Documentary Studies at Duke University and author "The Blood of Emmett Till."