The Brian Lehrer Show
The Ban on the Ban; The Resistance Comes to Albany; Excerpts from Elizabeth Warren and Washington AG; A Judge Looks Back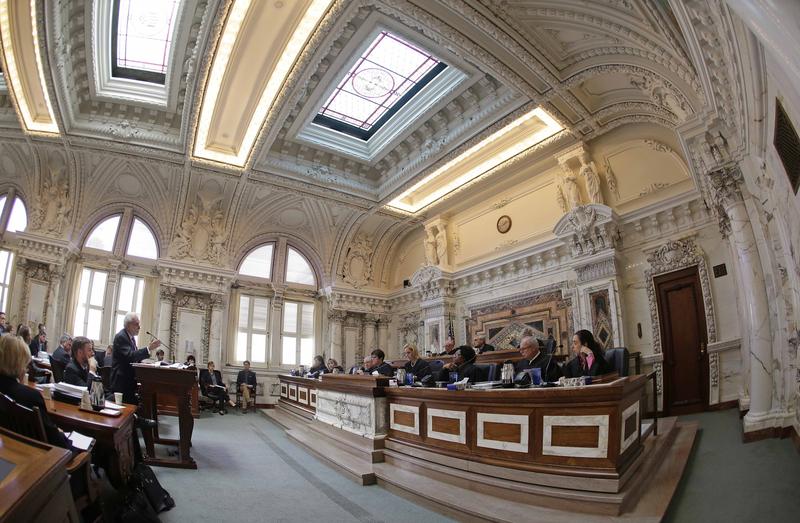 Coming up on today's show:
Hear excerpts and legal analysis of arguments presented to a federal court yesterday by the states of Washington and Minnesota, which are in a high-stakes legal battle with the Justice Department over the Trump administration's travel ban.
Vivian Yee, New York Times political reporter, discusses the grassroots movement of Democrats targeting their party's lawmakers who caucus with Republicans in the New York state Senate as part of the Independent Democratic Conference, a group often maligned by traditional Democrats in Albany.
Hear Massachusetts Senator Elizabeth Warren read the full text of Coretta Scott King's 1986 letter to members of the Senate Judiciary Committee opposing Jeff Sessions' nomination for a federal judgeship.
Then, hear Washington State Attorney General Bob Ferguson talk about his case against President Trump's immigration ban.
J. Harvie Wilkinson III, federal judge on the United States Court of Appeals for the Fourth Circuit, and author of All Falling Faiths: Reflections on the Promise and Failure of the 1960s (Encounter Books, 2017) discusses how the revolutionary 1960s have shaped the way Americans perceive national unity today.