Nor'easter Spares New York City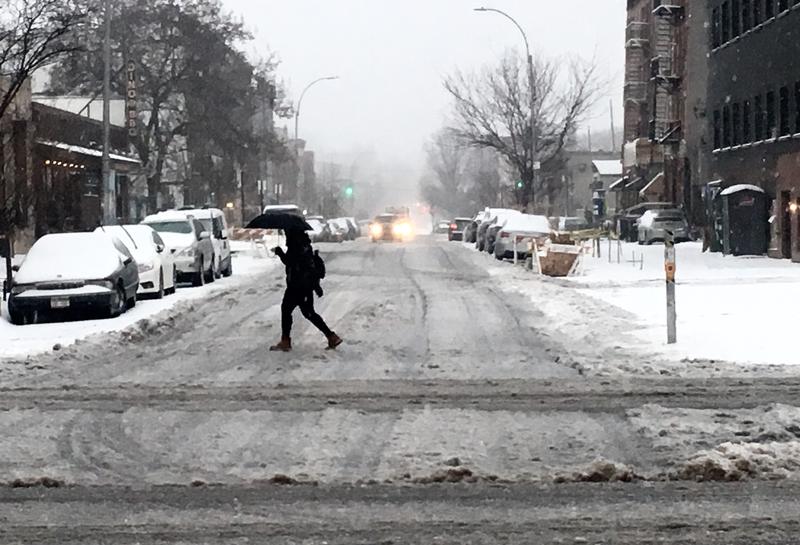 The blizzard is turned out to be milder than expected. The National Weather Service downgraded the Blizzard Warning to a Winter Weather Advisory for New York City, which will remain in effect until 8 p.m. Tuesday. Snow and sleet accumulation was expected to reach 4 to 8 inches, as opposed to the 12-20 inches predicted.
Queens saw some rain, while Manhattanites heard the occasional thunder.  
More snow fell north and west of the city, however, where the blizzard warning remained. Many areas upstate counted a snow accumulation of 1-2 feet.
I've never seen it THIS bad on I-84 in #OrangeCo! @News12HV #StormStella pic.twitter.com/KovNKLDQWB

— Blaise Gomez (@BlaiseGomez12) March 14, 2017
New York City schools are scheduled to re-open Wednesday. 
This won't be politically popular, but schools are OPEN tomorrow in New York City.

— Bill de Blasio (@NYCMayor) March 14, 2017
What to do on your day off? Public libraries are closed - though e-books could still be checked out. Also museums including the Guggenheim, the Met, the Whitney and the Museum of Natural History were closed. Movie theaters were open, however. Also, Broadway theaters were expected to open.
We're open! Spend your snow day with a great film and hot chocolate from our concessions pic.twitter.com/aXM1SHhr99

— Film Forum (@FilmForumNYC) March 14, 2017
The storm's high winds caused power outages across parts of New York and New Jersey. On Long Island, PSEG says about 3,800 customers were affected. Jersey Central Power & Light says outages affected about 6,500 customers. 
About 85 percent of the flights at Newark, LaGuardia and Kennedy Airports were canceled, according to the Port Authority.
Mayor de Blasio urged New Yorkers to avoid driving until at least midnight. He said this will help sanitation trucks clear the rods before schools and work resume Wednesday. 
WNYC's Transit Tracker has up to date information on any transportation options in New York and New Jersey.