Black Friday is Also Cat Friday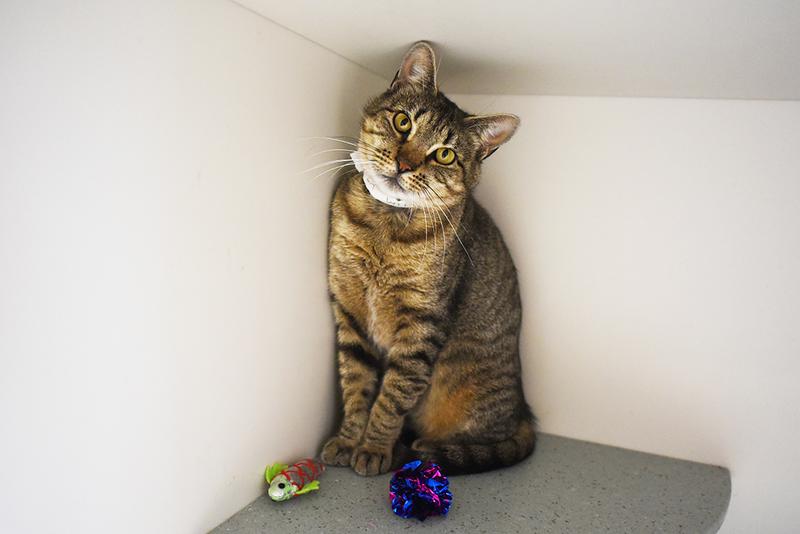 An hour after the ASPCA pet adoption center opened on Friday, there was a line of people stretching past the window of lazing cats. Inside, dozens of people waited their turn to pick out a cat.
Venus Hamilton from Jamaica, Queens, was in line with her two daughters to get a cat as an early Christmas gift for the family.
"Games break, kittens last a little bit longer," Hamilton said. "My daughter, she has a fascination for cats, for some reason they have a connection, and she's a really good caretaker."
Her daughter, Skyler Mitchell, 13, said she was hoping to find a white kitten. "So adorable and small and they fit right in your hands," she said. "They're really like affectionate and stuff. It's like I start petting up on them and they don't want to leave."
Rena Lafaille, the administrative manager at the adoption center, said the staff matches the roughly 70 cats and kittens on offer with would-be adopters via a process she said is akin to the online dating site match.com.
"Basically we ask the adopters, the potential adopters, hey what is your household like?" she said. "Is it like a library or is it more like a party every day? Do you have kids, do you not have kids, do you have other pets?"
On so-called Black Friday last year, the ASPCA broke its single-day record with 61 adopted cats.