The Takeaway
A Forgotten Black Director's Only Film Resurfaces After Three Decades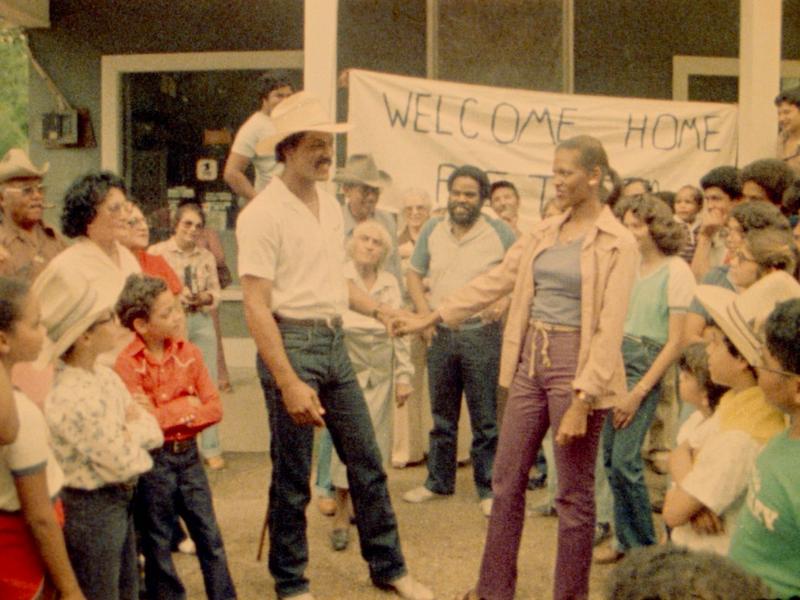 Click on the 'Listen' button above to hear this interview.
Filmmaker Horace Jenkins is not a widely known name, even to the most well versed movie buff. Jenkins, an African-American writer and director, spent most of his career working in public television and died of a heart attack at the age of 42.
But just a few months before his death, Jenkins's only feature film, "Cane River," had its premiere. Set in Louisiana, the film is a romantic drama that examines the social and financial inequality faced by people of color in the region. Due in part to Jenkins's death, the film never received a wider release. 
For decades, "Cane River" seemed to have been lost completely, until two years ago, when a negative of the film resurfaced. Now, the archival restoration group IndieCollect is in the early stages of restoring the film.
Horace Jenkins's son, Sacha Jenkins, was just 11 at the time of his father's death and has never seen a completed version of the film. A writer and director himself, he is in the early stages of research for a documentary on the making of "Cane River," and joins The Takeaway to discuss his father's legacy today.