The Takeaway
Black Artist Tries to Bridge Racial Divides With KKK Members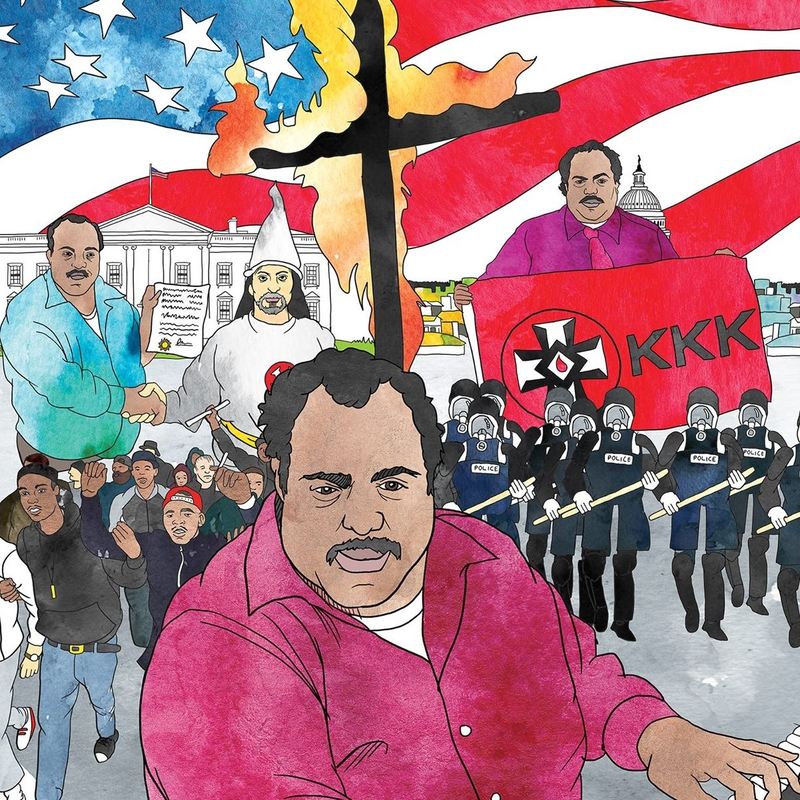 Click on the 'Listen' button above to hear this interview.
Talented boogie-woogie rock 'n roll piano player Daryl Davis has played with legendary musicians like Jerry Lee Lewis, Little Richard, and Chuck Berry. But Davis also maintains an unusual and contentious hobby: For the past 25 years, he's sought out and befriended members of the Ku Klux Klan.
Many of theses KKK members have never met a black person. He's talked some members out of the hate group, and keeps their robes and hoods when they do leave. For Davis, these items remind him that he's has helped someone understand differences in society.
In the PBS documentary "Accidental Courtesy," Davis ventures across the country — from the deep South to Los Angeles, to the steps of the Lincoln Memorial — on his mission to enhance race relations.
Here, Davis discusses his new film, his experience talking with Klan members, the battles he's had with people about his hobby, and his goal to bring people together. 
Click on the 'Listen' button above to hear our full conversation with Davis, and check out a trailer for the film below.