African-Americans Reluctant to Treat Mental Illness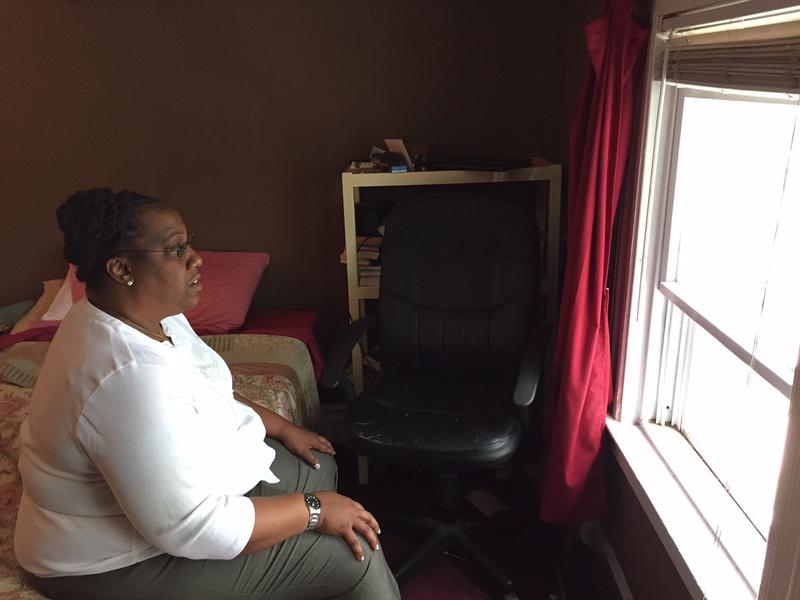 Although federal studies estimate that as many as 25 percent of Americans have some form of mental illness, far fewer seek treatment. In Newark and its surrounding area, despite a huge bump in health coverage provided by the Affordable Care Act, only a small percentage of patients covered under the new law are turning up for therapy. 
"I come out of a community where if you see a therapist, you're crazy – meaning you're walking down the street naked," said Benilde Little, author of the new book, Welcome To My Breakdown. "You're homeless and pushing a shopping cart."
Little fell into a deep clinical depression after the death of her mother in 2009. We got to know each other when our kids played soccer together, and as someone who has suffered from depression, I could see signs of it in her. We'd sit at the top of the bleachers and whisper to each other, since emotional problems are rarely something people broadcast.
That's particularly true among black women, where mental illness is often seen as a sign of weakness: "We're supposed to be able to handle your stuff because we come from slavery – and nothing could have been worse than that," Little said.
Under the Affordable Care Act, 2.3 million African Americans have gained insurance coverage, and insurers are required to pay for mental health treatment. But since waiting lists to see mental health providers can be months long, many people downplay or ignore their symptoms until they're in a crisis, said Esney Mae Sharpe, director of the Bessie Mae Women's and Family Health Clinic in East Orange.   
The number of patients who've had therapy has risen since the ACA went into effect 18 months ago, Sharpe said. At the Besseie Mae clinic, doctors identify patients who are struggling and refer them to its therapists, so the wait is shorter than at most clinics.
"I can see the relief on clients' faces," Sharpe said. "They say, 'Oh, I can finally get counseling now. I can get this taken care of. Ms. Sharpe, I'm so happy now.'"
Still, local health officials said those seeking mental health treatment in Newark and its surrounding low-income suburbs is low. But they are showing up at churches, which are trying to address a range of needs.
New Hope Baptist Church in Newark feeds 25,000 people each year at its soup kitchen, and offers morning Zumba classes. African Americans suffer disproportionately from hypertension, and the church recently installed a blood pressure monitor in a common room. Late last month, New Hope deacon Francis Dixon, who directs the church's social services, hosted a talk to discuss mental health with three other local church leaders.
People passing through the church casually stopped to check their blood pressure. But openness about needing emotional help, Dixon said, is another story.
"I was told that when I came on as director of social services, people in the congregation did not want to be seen talking to me, because it would be assumed they might be experiencing an issue," Dixon said. 
Rev. Henry Lee Clay, senior pastor of New Beginnings Christian Ministries Int'l in West Orange, quit drugs with the help of 12 step groups 28 years ago. In recovery, he began recalling childhood memories so painful that he worried they would threaten his sobriety. Through his insurance, he found a therapist who has helped him regain his emotional equilibrium. 
Clay shares his multi-pronged approach to pain and healing with his congregation. But few other pastors recognize mental illness, he said. "Their first inclination is to spiritualize it – and dismiss it," he said.
Laverne Williams, a social worker and deacon at her church in Verona, is working to change that perception. "If you're hearing voices, God is not speaking to you – all the time. If you're hearing voices, you need to get some medication," Williams said.
So Williams founded PEWS, Promoting Emotional Wellness and Spirituality. Since 2005, she has trained about 6,000 clergy and lay leaders in New Jersey to better recognize mental illness, and how to link congregants to resources. 
She came up with the idea after she developed panic attacks that began when her sister was dying of lung cancer. Because she's in the field, she knew to get help, and looked for an African American therapist who might better understand her experiences. But they're rare. According to the National Alliance on Mental Illness, the percentage of black psychiatrists, psychologists and social workers is in the single digits. 
She combed the phone book for a clinician whose last name was Williams, hoping he or she might be black. But the woman who called back was white. 
"At first I thought, 'Oh man, I don't want to tell a white woman my business,'" Williams recalled. "But then I said, 'I don't want these panic attacks, either.'" Williams saw the therapist for a few months, and she helped. 
Despite this push among churches, many African Americans remain undertreated and poorly diagnosed. A recent study found that blacks are almost three times as likely as whites to be diagnosed with schizophrenia and often the diagnosis is wrong
Newark mental health advocate April Wilson can attest to that. For 12 years, doctors treated her for schizophrenia — despite the fact that she had experienced none of its main symptoms.
Now Wilson fights for others as alliance's president in Essex/Passaic County. When she works with other young African Americans in the health field, she's insistent. "We need more clinicians," she tells them. "Get your license."  
Finding a black therapist helped author Benilde Little, who grew up in Newark.  After a recent book reading at NJPAC, many women came up to thank her for confronting the stigma of mental illness in the community.
"People can look and me, and see, 'She's got a husband, kids, a dog and a job and she's functioning," Little said. "And she's getting help.'"