Studio 360
Bitch Magnet: The Best 90s Band You've Never Heard Of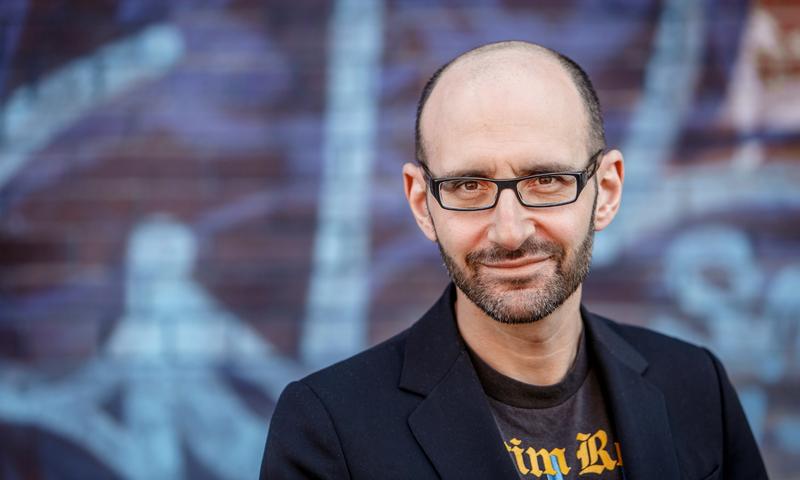 The story is as old as rock and roll. A few like-minded buddies get together in college, start a band, make a record. A couple of years later, they drift apart, graduate, get real jobs, live life. Most of the time, no one but the former band members remember their music. They certainly don't go on to have sold-out reunion tours twenty years after splitting up. But that's what happened to Jon Fine's late-80s band, Bitch Magnet.
Now Jon Fine is a business journalist and the executive editor of the magazine Inc. And he's written a memoir about his years in music, called Your Band Sucks: What I Saw at Indie Rock's Failed Revolution (But Can No Longer Hear). He describes the music Bitch Magnet made as "post-hardcore," although "we're getting into the gradations that are meaningless to the outside world," he tells Kurt Andersen. Although the band had committed fans, it never went big, with record sales in the low tens of thousands. That name may have had something to do with it, according to some of the critics who reviewed the recent reissues of Bitch Magnet's three albums. "We were 18 years old when we chose the name. I think we thought it was funny," Fine says. "As a 47-year-old man, it's probably not a name I would choose, but I'm not going to walk away from it."
Fine thinks the indie rock movement of the 80s and 90s never fulfilled its promise of breaking through the limitations of commercial labels. But he's optimistic about the power of the internet to connect fans with today's independent artists. "It's easier for an artist to find a niche audience; it's easier for an artist to have a direct relationship with that audience." But he admits that some of the mystery of discovering great music might be lost now that everything is accessible with a click. "We were reading fanzines, trying to connect all these dots — 'I heard about this record by this band, where can I find it?' Rather than, 'I looked it up on Wikipedia and I've absorbed the entire thing and I've gone on to the next thing,'" Fine says. "Maybe having to work for it was more important."
Video: "Mesentery," Bitch Magnet
Music Playlist
Valmean

Artist: Bitch Magnet

Album: Bitch Magnet

Label: Temporary Residence Ltd.

Dragoon

Artist: Bitch Magnet

Album: Bitch Magnet

Label: Temporary Residence Ltd.

Joyless Street

Artist: Bitch Magnet

Album: Bitch Magnet

Label: Temporary Residence Ltd.