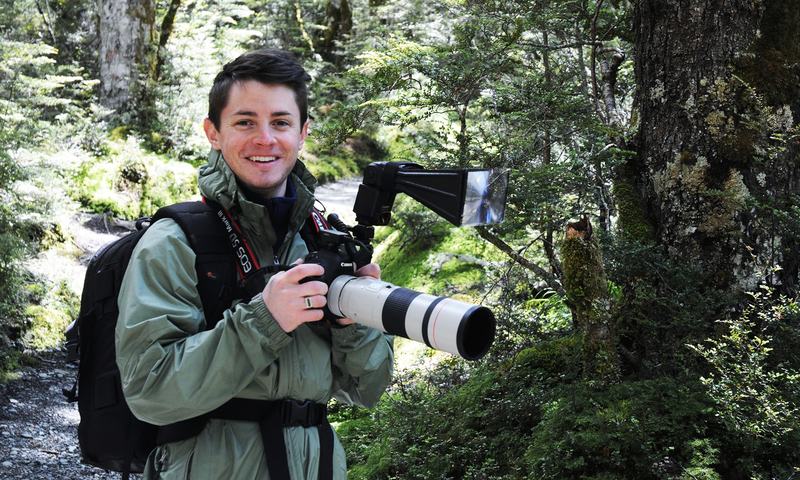 Ben Mirin is a Boston area birdwatcher turned New York City beat boxer who decided to combine his two passions. "As a mimic, I was able to imitate certain bird calls," Mirin explains, "the American Bittern, the Common Eider." Mirin mines birdcalls and layers them with his own beats to construct compositions that fall somewhere between a musical mashup and an ornithologist's field recordings.  
When he performed at the American Beatbox Festival last year, Mirin improvised a set where he combined spoken word, beatboxing, and bird calls to take the audience on a forest bird tour. "It was totally off the cuff," Mirin remembers, "and people went nuts."
Mirin has traveled the world as a field ornithologist. Combining beatboxing and birdcalls isn't just about new music: "My craft is about using beatbox to build a bridge to the natural world."
A few years ago, Studio 360 challenged listeners to do their own remix of bird songs from the Cornell Lab of Ornithology – the same place that Mirin sources many of his own avian recordings. Listen here.
Video: Ben Mirin performs live