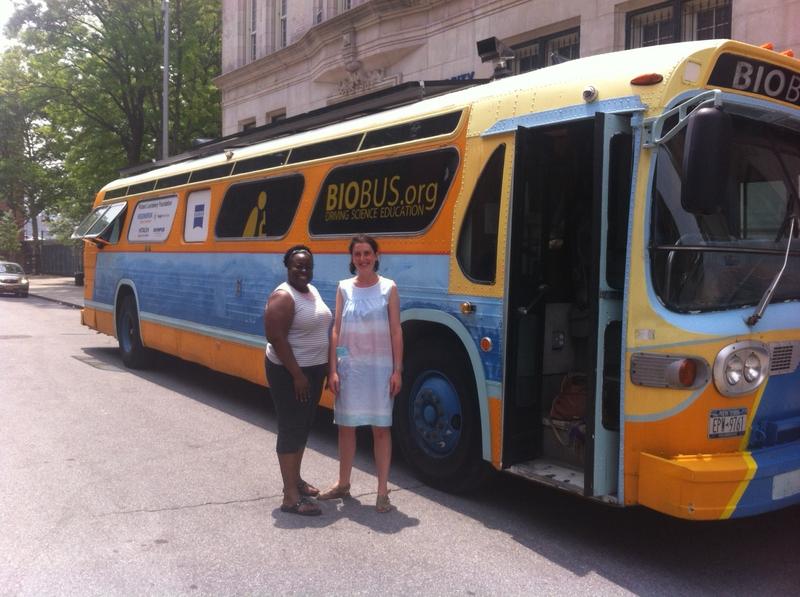 On a hot afternoon over the summer, a handful of ninth-graders clamber up into the BioBus, a 1974 Golden Gate Transit bus that has been redesigned as a mobile biology lab. Several fans in the ceiling struggle valiantly to keep the bus from cooking, but it's warm inside. Outside a car drives by and the bus sways gently side-to-side. The kids slink along the far wall, eyeing the equipment.
Since 2008, the yellow-and-blue BioBus has been on the road, operated by Cell Motion Laboraties, a small New York City-based educational nonprofit. It brings research-grade microscopes and research scientists to public schools and under-served neighborhoods. 
The students shuffle in front of two high-powered video microscopes. BioBus intern Hunter York adjusts the knobs and soon a water flea is in sharp focus on the monitor, scrabbling its little legs. Several students crane forward, while others pull back, a little creeped out. But within a few minutes even the skeptical students are leaning in, fascinated by the translucent living creature moving in front of them.
Sarah Weisberg, one of the chief scientists on board, says it's the power of imagery to amaze children that's the reason they use microscopes instead of some other tool.
"Part of what we do is we try to create images that are kind of beautiful in their own right," she said. "Even if you don't care about what it is, you become engaged just by looking at it."
Some 80 students will pass through the bus before the day is done. Just under an hour after they arrived a teacher comes to collect them. The students groan in protest. 
"Awww, I was actually having fun," one of them complains.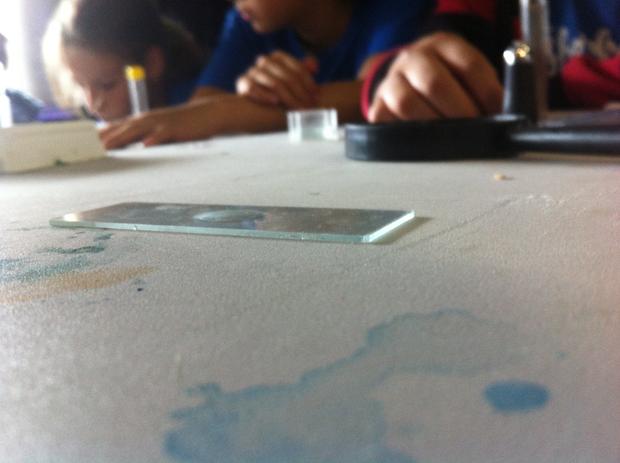 Hypothesis is written and produced by Alec Hamilton and edited by Matthew Schuerman. Sound design and engineering by Liora Noam-Kravitz. Original music by Josh Burnett.
Got an interesting science story? Tweet us! @wnyc #hypothesis