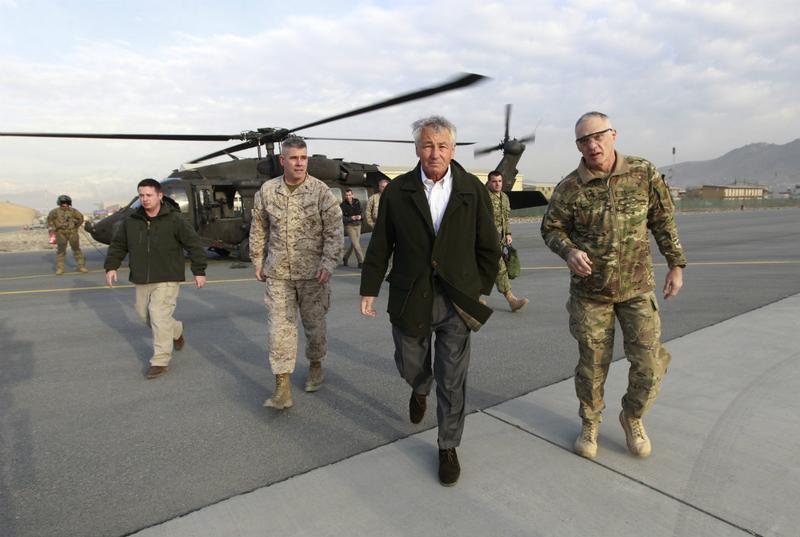 The United States has spent more than $11 million dollars on a prison in Baghlan, Afghanistan. The facility, which was built on a fault line without any required reinforcements, has already started to fall apart. Jamie Tarabay, senior staff writer at Al Jazeera America and a former Baghdad Bureau Chief for NPR, says the project is just one of many bungled reconstruction projects in Afghanistan that have cost U.S. taxpayers billions of dollars. She's the author of a report called "Afghanistan and the Bottom Line."
Since 2001, the US has spent $80 billion on Afghanistan's reconstruction. At least half of that has gone to paying the salaries of the country's security forces.
In its work, the Special Inspector General of Afghan Reconstruction has found many projects are incomplete, unnecessary, or already falling apart, including:
16,000 water pumps for Helmand Province that were never used
a $34 million command and control center that was deemed unnecessary while it was still being built
a $19 million border police base in Nangarhar province was being used as a chicken coop
16 airplanes were flown from Europe. "Even as they were flying to Afghanistan, pieces of the planes were falling out of the sky."
In the case of the prison complex, one of the buildings has already fallen down.
Contractors in Afghanistan are most often paid up front and, unlike Iraq reconstruction, the US has tried to ensure that contracts are given to local Afghan contractors.
Compounding the problem, Tarabay says, is the fact that there's no reliable banking system in Afghanistan. She notes, "When bribery is literally a line item in budgeting. And you know that you can not get a contract approved unless you pay a kickback or you can't get supplies unless you pay a kickback. And to know that there's so much money to swim around in…there's never going to be any real safeguards."
These US-funded reconstruction projects fall under the purview of the Defense Department, the State Department and USAID. However, there has been very little accountability, SIGAR wasn't established until 2009, 8 years after the US-led invasion of Afghanistan. The key going forward, Tarabay says, is not to end reconstruction projects, but to verify where the money goes.