Bill Bratton Open to Leading NYPD Again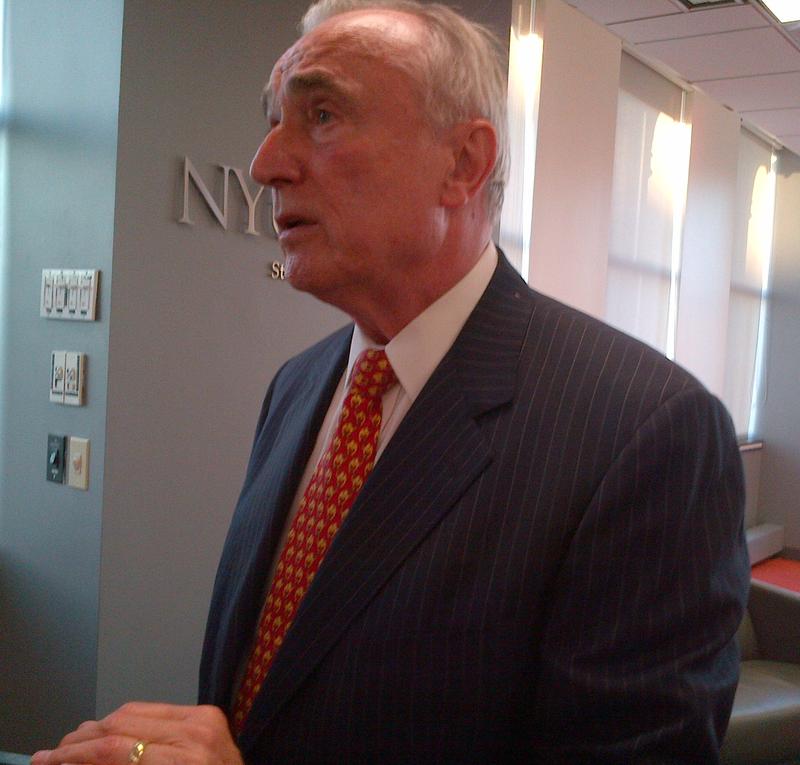 Former NYPD commissioner Bill Bratton appears to be interested in his old job.
Bratton, who served as police chief in the Giuliani Administration, was in town to deliver a speech about policing at NYU. After, he addressed reporters. Bratton joked when asked directly about his interest in leading the NYPD again.
"Apart from being an optimist, I guess I'm a glutton for punishment," he said, adding that if he's tapped to head the department next year, he'd decide then if it's the right time.
Bratton's speech touched on a range of policing topics. He talked about Compstat, the crime data tracking system he created, which he said has helped reduce crime. He said he was proudest of his time in L.A. where he worked to re-build the community's trust in the police.
On the subject of stop and frisk, a central theme in this year's mayor's race, Bratton told reporters he believes it is a useful police tactic as long as it is done respectfully.
Bratton also defended Bill de Blasio, after Rudy Giuliani suggested the Democratic mayoral candidate, who has pledged to reform stop and frisk, was anti-cop.
"I don't detect any anti-police feeling or bias to my exposure with Mr. de Blasio. He's made it quite clear that he wants constitutional, respectful policing."