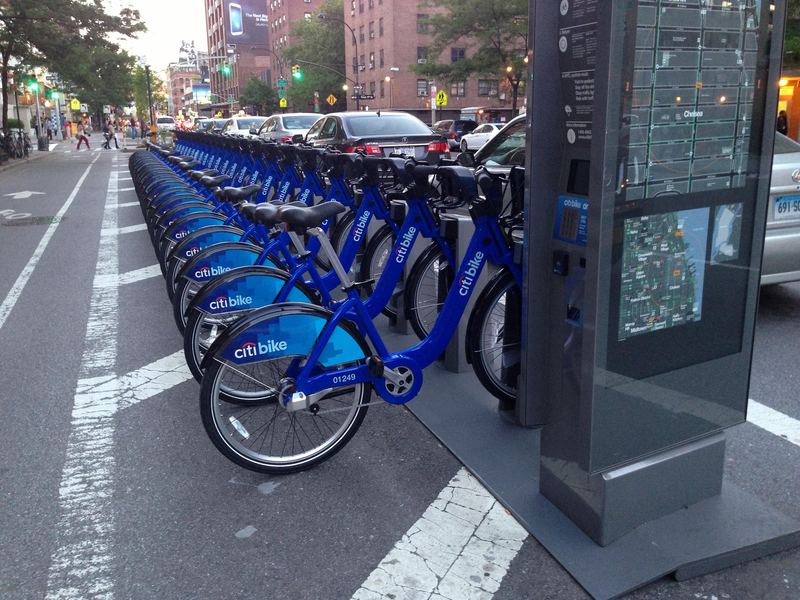 The company behind much of Citi Bike's hardware and software has a new owner. A Canadian furniture executive, Bruno Rodi, bought Bixi at auction Friday for $4 million Canadian, or $3.6 million U.S. The bikeshare company has been in bankruptcy protection since January.
Bixi makes the infrastructure for bikeshare systems all over the world, including New York's. That means bikes, docking stations, and software. And that software, at least for Citi Bike, has been notoriously glitchy.
The company is spending about $250,000 per week, according to the Montreal Gazette's Andy Riga, and the $4 million sale price raises serious questions about whether Bixi can continue operations. Another bidder offered $5.45 million, which would have given the troubled company a bit more financial breathing room. But a judge ruled the bid came in too late, and that the company, New York-based REQX Ventures, had not put up the minimum required deposit. The sale to Rodi is slated for final approval at a court hearing Tuesday.
What the sale means for Citi Bike riders is unclear. A spokesperson for Alta, Citi Bike's parent company, has not yet responded to calls for comment.
When Bixi filed for bankruptcy in January, Dani Simons, Citi Bike's head of marketing, said that the company is "committed to sustaining and expanding Citi Bike as the world's greatest bike share system," and that he didn't anticipate that the bankruptcy would affect those goals.
Update: In a statement, Alta said that it is looking forward to meeting with the new owners and discussing the path moving forward, "given its plans to expand current systems as well as to launch new systems." And added that it is working on "an independent line of equipment and software."