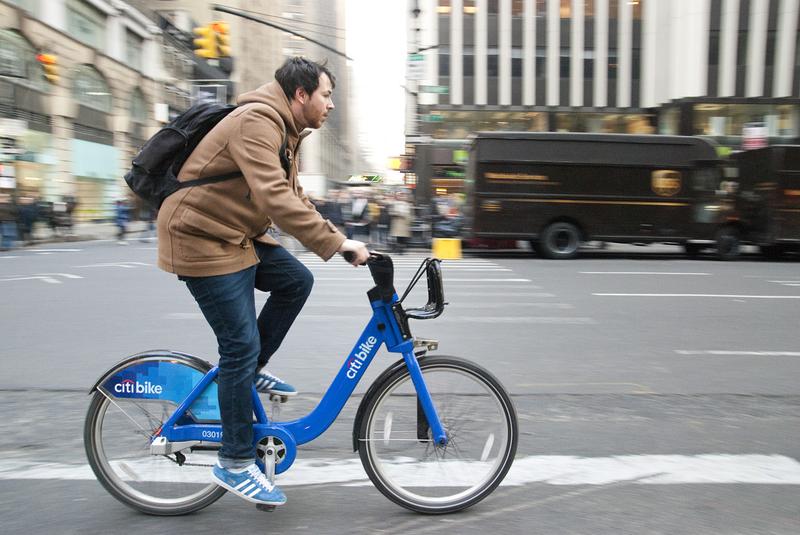 Commute to work via bike share? Hold onto your receipts.
New York Senator Charles Schumer is introducing an amendment to a bill that would allow bike share commuters to exclude $20 a month from their income for tax purposes. (Caveat: "if they have an employer-provided Citi Bike membership" — meaning your company considers your bike share membership a commuting expense.)
"Bike share programs are an efficient, healthy, and clean form of mass transportation, and they should be treated the same way under the tax code as we treat car and mass transit commuters," said Schumer in a statement. "It makes no sense for cars, trains, buses, and private bicycles to be covered by this program but not bike shares, and this legislation will fix that."
That jibes with recent data from Citi Bike, which indicates many bike share members in NYC use the system to get to and from work.
Citi Bike's head of marketing, Dani Simons, said Schumer's amendment would boost the program. "We have gotten scores of requests from businesses and individual employees who want to use the commuter benefits program to purchase Citi Bike memberships," she said. "This legislation would make bike share an even more attractive option for commuters."
According to Sen. Schumer's office, the amendment will be debated Thursday.