Big Worries For Your 401(K) Retirement Plan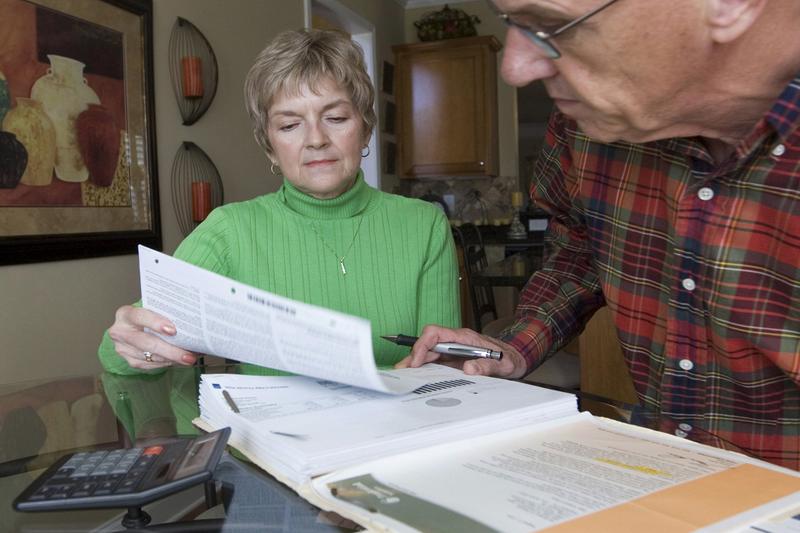 Pioneers of the 401(k) retirement plan say that it's not working and it may be time to bring back pensions.
Financial pros say you should save at least eight times your annual salary to retire. Look at what Americans are actually saving, and that's a joke. The father of the 401(k) – Americans' primary vehicle for retirement savings – now says he created a "monster" with the plan. A fellow pioneer says he longs for good, old-fashioned pensions. They're both with us. This hour On Point, from young to old, the great American savings gap, and what to do about it. Personally. Nationally. — Tom Ashbrook
Guests
Ben Steverman, personal finance reporter for Bloomberg News. (@bsteverman)
Ted Benna, considered to be the "Father of the 401(K), which he created while working at Johnson & Johnson. Co-author, with Brenda Watson Newman, of "401(k)s for Dummies."
Teresa Ghilarducci, professor of economics and director of the Schwartz Center for Economic Policy Analysis at the New School for Social Research. Author of "When I'm Sixty Four" and "How to Retire With Enough Money" and co-author, with Tony James, of  "Rescuing Retirement." (@tghilarducci)
Herbert Whitehouse, director of legal services at ABC Fine Wine & Spirits. Former leader of the team at Johnson & Johnson that introduced the 401(k) to corporate America. (@herbwhitehouse)
From Tom's Reading List
The Wall Street Journal: The Champions of the 401(k) Lament the Revolution They Started — "Herbert Whitehouse was one of the first in the U.S. to suggest workers use a 401(k). His hope in 1981 was that the retirement-savings plan would supplement a company pension that guaranteed payouts for life. Thirty-five years later, the former Johnson & Johnson human-resources executive has misgivings about what he helped start."
Bloomberg: Your Next Retirement Plan Could Be Run by City Hall — "The outgoing Democratic administration of President Barack Obama had wanted to create automatic individual retirement accounts that would follow workers through their careers. That went nowhere in the Republican controlled Congress, but then states started exploring the idea of launching their own, so-called auto-IRA programs."
TIME: Why the "Monster" 401(k) Is Wrecking Retirement Security — "Three decades into the era of the 401(k), millions of workers struggle to make the most of this savings plan—and its inventor fears he created a "monster." Is it any wonder that, according to new research, only 32% of workers in the U.S. believe they are on course for a secure retirement?"
Copyright 2017 NPR. To see more, visit http://www.npr.org/.