Beyond Sacred: Voices of Muslim Identity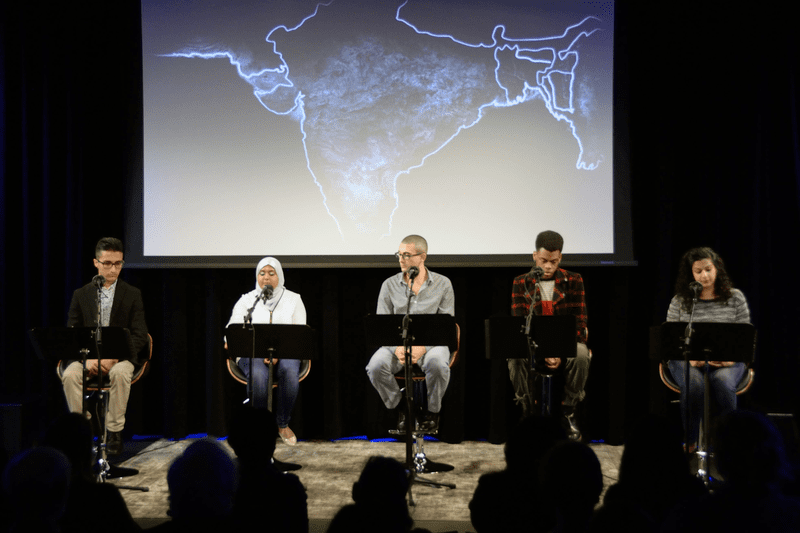 Beyond Sacred: Voices of Muslim Identity is an interview-based theatre production by Ping Chong + Company exploring the diverse experiences of young Muslim New Yorkers, recorded live in The Greene Space in October 2016. The five participants in Beyond Sacred vary in many ways, but share the common experience of coming of age in a post-9/11 New York City, at a time of increasing Islamophobia. Participants come from a range of cultural and ethnic backgrounds and include men and women that reflect a wide range of Muslim identities, including those who have converted to Islam, those who were raised Muslim, but have since left the faith, those who identify as "secular" or "culturally" Muslim, and those who are observant on a daily basis. 
The goal of Beyond Sacred is to illuminate daily experiences of Muslim New Yorkers, and work towards greater communication and understanding among Muslim and non-Muslim communities in NYC. 
Watch the performance:
Rebecca Carroll, WNYC's producer for special projects on race, hosted a talkback after the hour-long performance.
Watch the discussion:
Credits:
The Greene Space in association with
Ping Chong + Company
Written by Ping Chong and Sara Zatz, with Ryan Conarro
directed by Ping Chong
in collaboration with the performers:
Tiffany Yasmin Abdelghani, Ferdous Dehqan, Kadin Herring, Amir Khafagy, Maha Syed
Production Supervisor
Courtney Golden
Projection Designer
Katherine Freer
Projections Supervisor
Brendan Chapin
Company Manager
Kristina Varshavskaya
Managing Director, Ping Chong + Company
Bruce Allardice