To The Best Of Our Knowledge: BBQ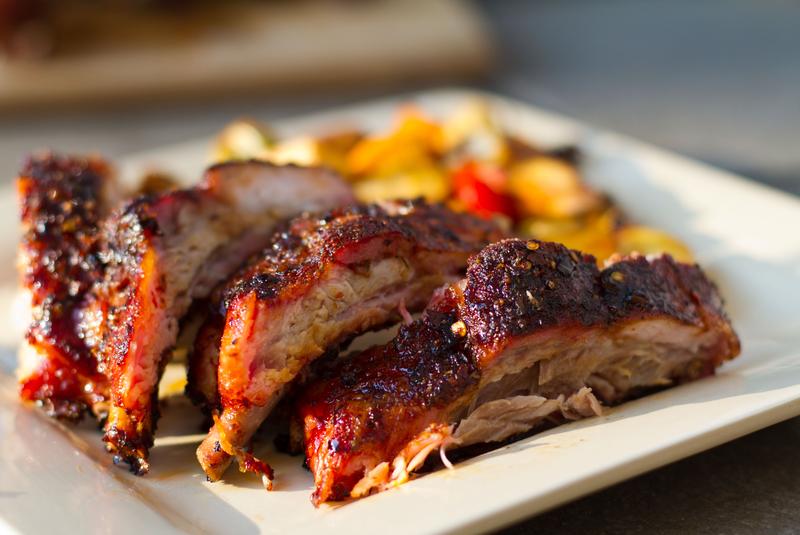 Supersized slabs of juicy ribs cooked over a wood fire until the meat slides right off the bone... food doesn't get more American than barbecue. It's part of our roots. And it's tangled up in our racial history. In this special from To The Best Of Our Knowledge, celebrate barbecue and explore its secret history.
Hear from John T. Edge, the Director of the Southern Foodways Alliance and a James Beard Award-winning writer. He says we're living in a "Golden Age" of barbecue, but that's come at the expense of barbecue's troubled racial history. Historian Andrew Warnes chimes in about the undercurrents of racism in the history of barbecue.
Then, Helen Turner -- the "Queen of Barbecue" and owner and pitmaster of Helen's Bar-B-Q in Brownsville, TN -- talks about what it's like to be one of the few women pitmasters in the country.
Next, it's over to Kansas City, one of the country's best-known cities for barbeque. Doug Worgul works for Joe's Kansas City Bar-B-Que in Olathe, KS, and he explains what makes Kansas City-style barbecue different from other styles.
Got a favorite barbecue spot? Let us know in the comments section below!
Listen:
Saturday, August 22 at 6am on 93.9FM/NJPR
Saturday, August 22 at 2pm on AM 820
Saturday, August 22 at 9pm on NJPR
Sunday, August 23 at 8pm on AM 820