The airport used to be a place that evoked glamour. Men and women wore their finest clothes, and flight attendants and captains reminded us of movie stars. Frank Sinatra asked us to fly with him, and the world used terms like "jet-setting."
Now, the airport is less about magic and more about lines—lines for the ticketing desk, lines to get patted down at security, and lines to get into other lines.
But it's not all bad. If you stop and take a look around, you might see something truly spectacular at the airport.
In the Seattle-Tacoma airport, for example, you'll find works by Frank Stella, Robert Maki and Robert Rauschenberg. In San Jose's airport, you can walk beneath a cloud made up of hundreds of panels. Look closely and you'll see each panel depicts the changes in weather in all the cities you can fly to from San Jose. Dan Goods, Nik Hafermaas, and Aaaron Koblin are the artists behind the eCLOUD.
Some airports have even opened museums and curate roving exhibits. Others display their art more subtly, incorporating it into the architecture, the floors, even the monorails that take you from terminal to terminal.
And spending has grown for airport art over the past decade as more and more cities are requiring that public building projects allocate 1 percent to 2 percent of their budgets on art.
Sharing their insights on airport art are two airport art curators.
Rebecca Blume Rothman is the Public Art Project Manager with the Phoenix Office of Arts and Culture, which is in the midst of a multi-million dollar public arts project in the Phoenix Sky Harbor Airport.
Colleen McPoland is the manager of the Aviation Art Program at the Seattle-Tacoma International Airport.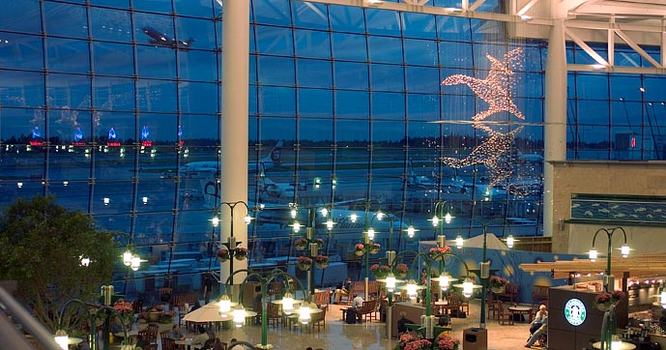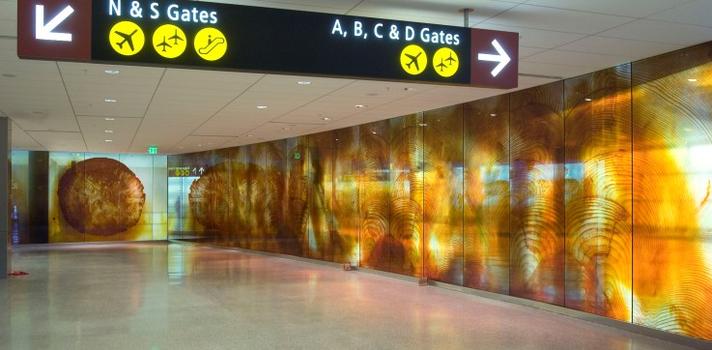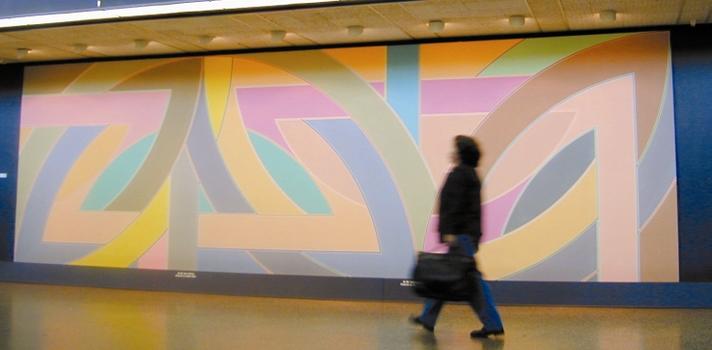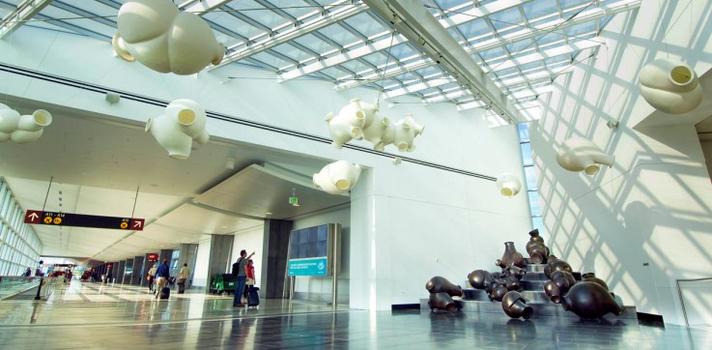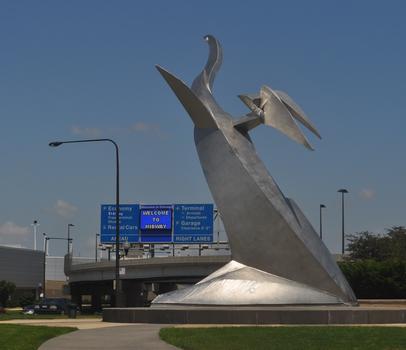 of