Soundcheck
Bert Berns, Writer Of Massive Rock Classics, Gets His Moment In The Spotlight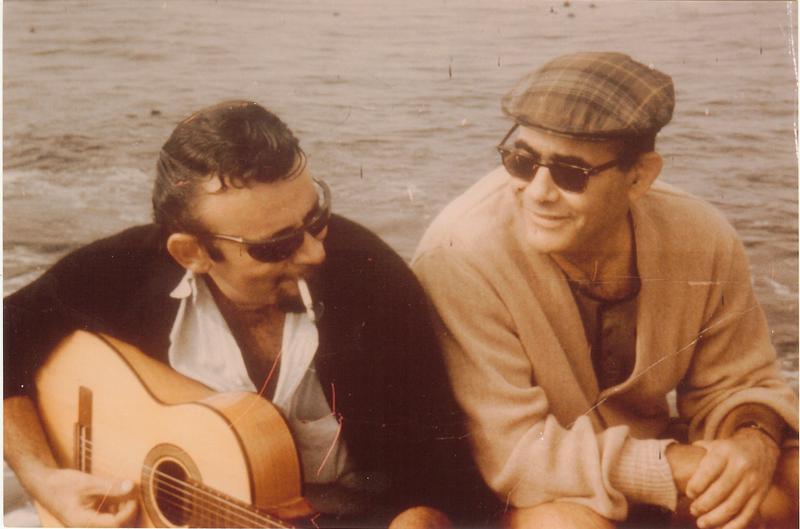 Bert Berns is not a household name. But the names of his songs are. "Twist And Shout," "I Want Candy," "Hang On Sloopy" -- that last one especially well-known to people living in Ohio.
Another, "Here Comes The Night" -- with its smoldering, Animals-esque delivery from one Van Morrison -- is also the name of a new biography of songwriter and producer Bert Berns, written by long-time music journalist for the San Francisco Chronicle, Joel Selvin.
Selvin's book Here Comes The Night: The Dark Soul Of Bert Berns And The Dirty Business Of Rhythm And Blues attempts to do two things. First, it's one of several independent efforts (including a documentary film and an Off-Broadway show) all surfacing in 2014 to restore Berns's name to the rock and roll canon. Berns flared up as a songwriter of prodigious output and depth, but died young--an early bout of rheumatic fever left him with a frail heart that, in Selvin's telling, becomes the source of Berns' take-no-prisoners approach to his career, which barely scraped seven years. 
Second, Here Comes The Night puts Berns and the whole pop music industry of the early 1960s into a new context (hence the "dirty business" line in the subtitle). Berns had great successes...and made some enemies in fairly lofty places. It's Selvin's contention that some of these marquee names helped to eclipse or even obscure Berns's musical contributions. Also explored is the hand-in-glove relationship between the Hit Machine and organized crime during the period in question.
In conversation with Soundcheck executive producer Joel Meyer, Joel Selvin explains what drove Bert Berns and makes a case for his lasting legacy.