The Takeaway
Berlin Truck Attack Exposes Political Divisions in Germany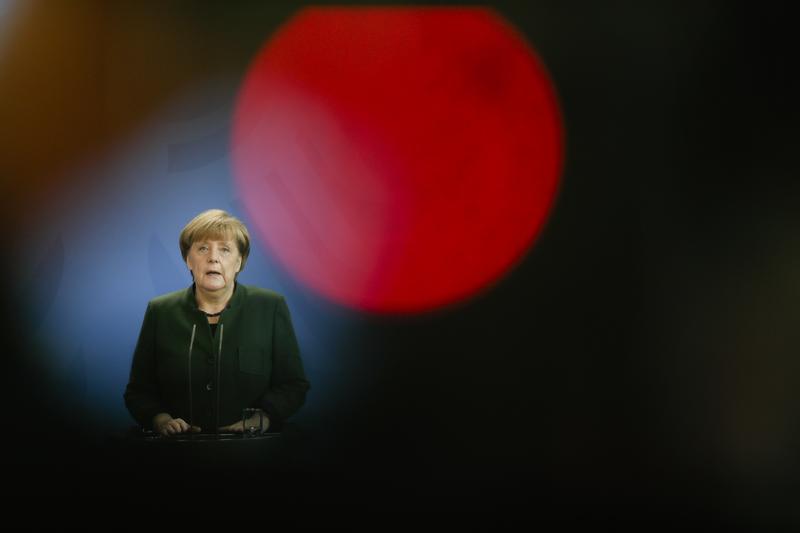 The following story is by Thalia Beaty, a freelance print and radio journalist in Berlin and a Fulbright journalism fellow. Click on the 'Listen' button above for the full report.
A famous Christmas market in Berlin, Germany was attacked Monday evening. A large truck drove into wooden stalls on the side of the road, killing at least 12 and injuring almost 50 people.
The markets are a tradition across Germany and Europe where people gather to drink mulled wine and buy presents. This particular market was in the center of old West Berlin in the plaza around the Kaiser Wilhelm Memorial Church.
Wolfgang, a 62-year-old Berliner who still works in logistics, had strolled through the market earlier in the evening to enjoy the atmosphere and the lovely buildings. When he returned from a nearby mall, he found a very different scene: The sides torn off the stalls and a truck lodged against them.
"Lying under the truck there were at least four badly injured people, just lying there," Wolfgang says. "I tried a few things to help them, but you couldn't help them. They were really jammed in there."
Police cars arrived immediately, but he said it took longer for the medical personnel and equipment needed to rescue people to get there.
The church in the center of the market was badly destroyed during World War II. After, the city stabilized the structure, but left the steeple as it was, an incomplete ruin. Members of the Bach Choir were rehearsing inside the church when the attack happened. Three of them exchanged hugs outside the police tape later in the evening as officers guarded the shuttered stalls.
"It's a memorial against the war," Angelica, one of the singers, said of the church. "For freedom and peace and now it's …" she trailed off.
Around the corner, a crowd gathered in the late evening hours as emergency workers continued to tend to the injured on site.
"This would not have happened 10 years ago and it could have happened since about a year ago in Germany," said Theodore, a father of two teenage girls from Sweden who live in the area. "Berlin is a very welcoming and very liberal city, and it's a pity."
The implication is that since over 1 million people arrived in Germany to apply for asylum last year, the country has become less safe. A group of Syrian men standing just a few feet from Theodore hoped that would not be the case. They are not asylum seekers, having arrived in the country before the war in Syria. One of them, who owns a cafe in the area, insisted there was a zero percent chance a refugee from Syria had done this.
Police had arrested a suspect in connection with the attack, but he was later released due to insufficient evidence.