The Takeaway
Capture of Benghazi Ringleader Ignites New Political Drama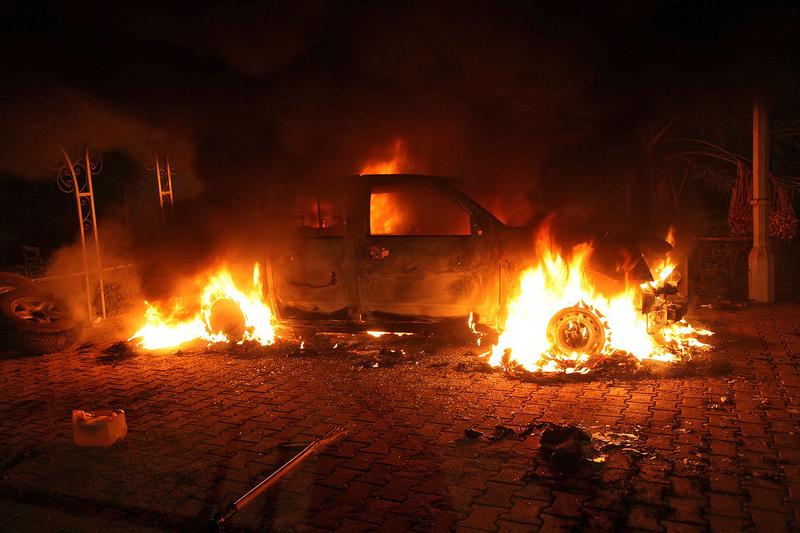 U.S. commando forces have captured Ahmed Abu Khattala, the suspected leader of the September 11, 2012 terrorist attacks on the U.S. consulate in Benghazi. The attack left four Americans, including Ambassador J. Christopher Stevens, dead.
Khattala will now stand trial in U.S. criminal court. And the Obama Administration will set a new precedent with the Khattalla trial—instead of trying him at Guantánamo Bay, a Washington, D.C. judge will hear the case in U.S. District Court.
The Obama Administration tried to set this precedent with Khalid Sheikh Mohammed in 2009, but politicians in New York City and across the country eventually came out against a U.S. trial. As Takeaway Washington Correspondent Todd Zwillich reports, members of Congress believe Khattala should be tried in a military commission, as KSM eventually was.
Karen Greenberg, Director of the Center on National Security at Fordham Law School, discusses the Administration's decision to charge the case in U.S. criminal court, and explains what Khattala's trial will mean for terrorism cases in what President Obama hopes will be a post-Guantanamo era.