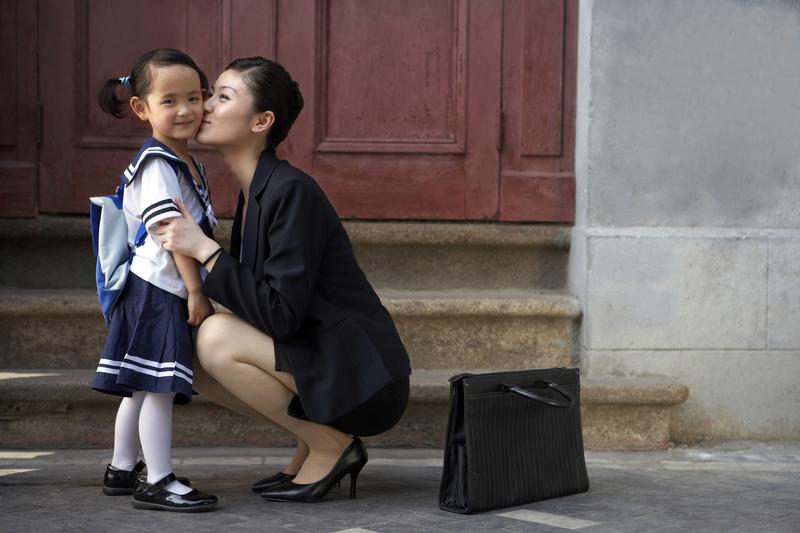 A large majority of American mothers work outside the home. In today's economic climate, most households need two incomes, but that doesn't mean Americans are happy with that shift.
A recent study from the Pew Research Center found that 41 percent of American adults say that the increase in the number of mothers working outside the home is "bad for society." Less than a quarter say it's a good trend.
A new study from Harvard Business School might shift that thinking. The study finds that the children of working parents see distinct benefits in school and at work.
In the United States, the daughters of working mothers earn 23 percent more than the daughters of mothers who stayed at home. Kathleen McGinn, a professor of business administration at Harvard Business School and co-author of this new study, says that the researchers saw a different trend among sons.
As McGinn explains, men tend not to see their mothers as role models for work; they see examples in their fathers or in society at large. But the sons of working mothers did tend to work more—at home. In the United States, the sons with working mothers spent seven and a half more hours a week on child care and 25 minutes more on housework.
Click on the audio player above to hear McGinn discuss her research, which included 50,000 adults in 25 countries.
We're also putting this to you: Did your mom work growing up? And if so, how did it affect you? Leave a comment below or call us at 1-877-869-8253.