Soundcheck
Ben Westhoff Chronicles Birth of West Coast Rap in 'Original Gangstas'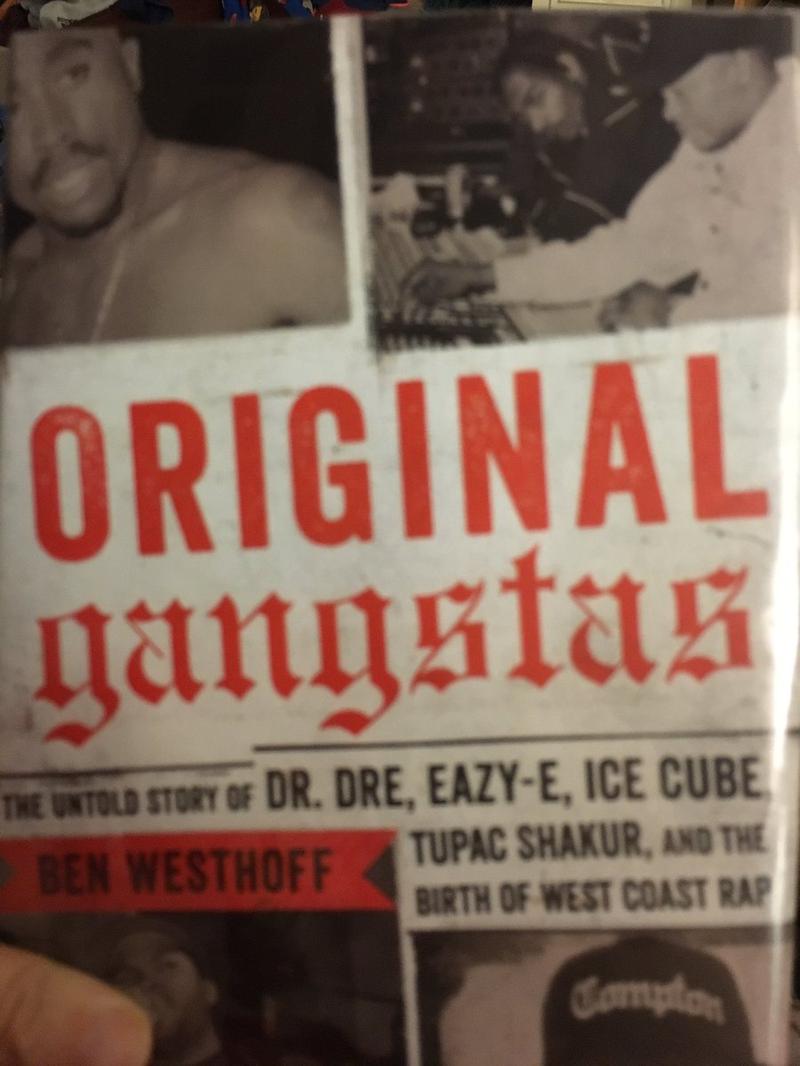 The story of how Gangsta Rap came outta Compton, and took over America in the late 1980's and early 1990s was the subject of the 2015 film "Straight Outta Compton." But that's not the whole story, according to journalist and author Ben Westhoff, whose book Original Gangstas: The Untold Story of Dr. Dre, Eazy-E, Ice Cube, Tupac Shakur, and the Birth of West Coast Rap is based on five years of research and reporting.
Westhoff chronicles NWA's origins in the electro R&B-heavy outfit World Class Wreckin' Crew, (who were rather Prince-derived; "Purple Ice" anyone?), to the anthemic, explosive, violent sounds of "F&*K the Police" and how N.W.A's success led to rivalries among members and clashes between Eazy's Ruthless Records and Suge Knight's Death Row. Westhoff also traces how Tupac moved to the west coast and hooked up with Digital Underground, to the events that led to the East Coast / West Coast feud, and the murders of Shakur and the Notorious B.I.G.  He's also included original interviews with Ice Cube, Dr. Dre, MC Ren, Snoop Dogg, D.O.C., Mopreme Shakur, Ice-T, and many others.
Westhoff writes regularly on rap for The Guardian, and his work has appeared in Rolling Stone, Pitchfork, Vice, and The Wall Street Journal and joins John Schaefer for this podcast. 
Listen to Westhoff's accompanying playlist on Tidal.