Patrons Mourn the Closing of Milady's Bar in SoHo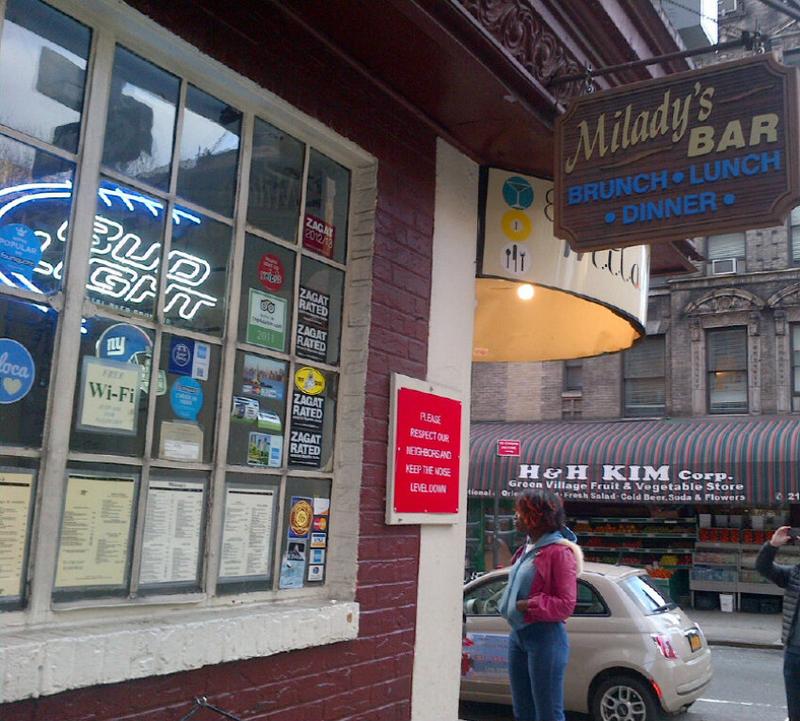 A downtown bar known for cheap booze, cheese fries and local characters is closing. Milady's was a holdout in SoHo, a place customers said they'll dearly miss.
Regulars of the watering hole on the corner of Prince and Thompson prided themselves on looking a bit different than the usual spiffy Soho crowd. "Did you look around and see another reason a guy like me would come into this neighborhood?" asked 51 year old carpenter Paul Sosnowski. He was right at home in his paint splattered pants and scruffy gray beard. He started coming to Milady's before the neighborhood morphed into a fancy retail destination.
Two of Milady's longtime regulars Paul Sosnowski and Joe "Bird.'
Sosnowski said most of all, the place was a good spot to chat with the person next to you no matter who they were.
"You're going to see guys who write for some wild magazine and the next guy catches pigeons for a living... this is a real place," he observed.
Bar employees said they were informed last week that Milady's was closing on Sunday. Kim Murray has been a waitress there for 19 years. She said she's losing more than a job.
"Everybody that walks through this door, I pretty much know their name and what they drink," she said. It's going to be hard to stay goodbye."
Owner Frank Genovese has been mum about the reasons for shutting down but patrons and employees say they expect the building to be sold.