Disease Detectives Trace Doctor's Recent Moves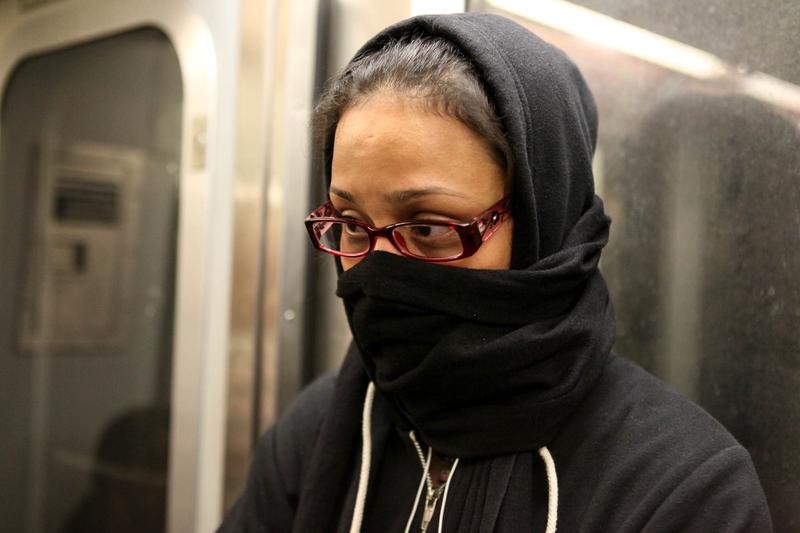 Mayor Bill de Blasio, Gov. Andrew Cuomo and a litany of local health officials continued to present facts about Ebola on Friday, as they tried to hammer home their point that New Yorkers aren't in danger. The city's first case of the virus in the city was diagnosed on Thursday.
For the most part, their message seems to be effective, but some fears still persist.
On Friday, some L train riders expressed concern that the city's first Ebola patient, Dr. Craig Spencer, rode their subway line the night before falling ill. Several people wore masks and covered their faces during the morning commute.
"I'm more likely to probably be hit by a car living in NYC than I am to contract Ebola," said 36-year-old Rachel Fernandez, who takes the L train daily. "And I'm about to start flying for my job and everyone's like, don't catch Ebola. I just feel like I wish the facts were clearer, so people weren't living in fear."
The city's disease detectives have been tracing Spencer's contacts to identify anyone who may be at risk. The city's health commissioner, Mary Bassett, said Spencer's fiancee and two friends had been quarantined but showed no symptoms.
In the days before Spencer fell ill, he went on a 3-mile jog and went to the High Line park, stopping at the nearby Blue Bottle café. He also dined at The Meatball Shop in the West Village, and on Wednesday night, he took the A and L subway trains to The Gutter bowling alley in Williamsburg, Brooklyn, before taking an Uber taxi back to his apartment in Hamilton Heights in Manhattan. All those locations, except The Meatball Shop, were analyzed by health inspectors and allowed to reopen. 
Health Commissioner Mary Bassett said Spencer revealed that he felt fatigued on Wednesday, but not feverish until Thursday morning. He is currently in stable condition at Bellevue hospital.
Health officials say the chances of the average New Yorker contracting Ebola, which is spread through direct contact with the bodily fluids of an infected person, are slim. Someone can't be infected just by being near someone who is sick with Ebola. Someone isn't contagious unless he is sick.
"Ebola is an extremely hard disease to contract," de Blasio said. "It's transmitted only through contact with an infected person's blood or bodily fluids. Not through casual contact."
Bassett said the probability was "close to nil" that Spencer's subway ride would pose a risk, since he had no fever and no diarrhea or vomiting at the time. Still, the bowling alley was closed as a precaution, and Spencer's Harlem apartment was cordoned off. 
Spencer is a resident of Hamilton Heights and earlier on Thursday, officials were in the neighborhood to reassure local residents. "We're making sure that the people in the neighborhood understand that this is not a cause for panic — and that just because you live across the street from a possible victim, doesn't mean you should be worried about being contaminated with this disease," said City Councilman Mark Levine, who represents the area.
The Department of Health was on site across the street from the apartment building Thursday night, giving out information to area residents.
Dr. Craig Spencer recently returned to the city after treating Ebola patients in West Africa. He tested positive for the virus Thursday night, becoming the first case in the city and fourth in the nation. He is a member of Doctors Without Borders and had been working in Guinea — one of the West African nations affected by Ebola. Spencer returned six days ago and on Thursday morning he reported coming down with a 103-degree fever and diarrhea.
Tim Shenk, a spokesman for Doctors Without Borders, did not identify Spencer by name but confirmed that a patient who was being tested for Ebola had been working for the relief organization.
Shenk said upon the patient's return from West Africa, he followed the organization's guidelines by engaging in regular health monitoring, and when he reported symptoms, the information was relayed to health officials immediately.
In an unrelated news conference at Jamaica Hospital in Queens, Mayor Bill de Blasio said authorities have been getting valuable details from Spencer because he's a doctor, including who he's been in contact with for the past few days.
"When a case is caught early... a great deal can be done to resolve it," the mayor said. "This was caught very early."
Health Department specialists in communicable disease are tracing all people who may have had contact with Spencer and could be at risk. If necessary, those people could be placed under quarantine. Denis Nash worked for the Centers of Disease Control and Prevention and the city health department on HIV and West Nile Virus outbreaks. He wasn't one of those detectives, but he often marveled at their ability to track down strangers who were barely acquainted with the sick people being interviewed.
"The person could say he's a light-skinned guy that hangs out on this corner with a freckle, and these disease intervention specialist will go out and find them and let them know they may have been exposed and they would need to be tested," said Nash.
With reporting by Stephen Nessen, Mirela Iverac and The Associated Press