Soundcheck
Bell X1: Emotionally Striking Songs With A Minimalist Touch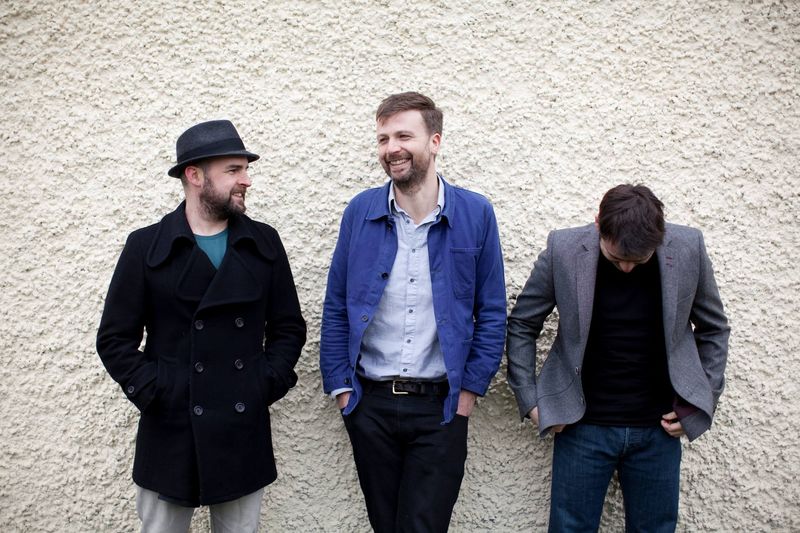 Bell X1 is Ireland's second biggest rock band -- after U2, of course -- but that success didn't come immediately. The group has experienced a slew of changes, namely when vocalist Damien Rice -- who once led the band when it was known by a different name, Juniper -- left the band. Soon, drummer Paul Noonan joined, and the band's remaining members -- David Geraghty and Dominic Philips --  changed the name to Bell X1.
Now, with its sixth and latest album, Chop Chop, Bell X1 is undergoing another change, albeit a musical one. For Chop Chop, Bell X1's members recorded the album in Bridgeport, Conn. over two weeks, turning to Peter Katis, the producer for The National, and Thomas Bartlett, the musician and producer known as Doveman. The result is a collection that feels like another evolution.
Known for infusing its equally wistful and joyful songs with electronics and lots of layers, the new record sounds considerably leaner in scope.
"The challenge was in making the songs rich and robust without losing the fragility and intimacy that made them so striking in the first place," explains Bartlett.
Still, despite Bell X1's move to a slightly more minimal palette, the music contains plenty of lovely, skittering sounds, carefully crafted melodies and epic, rafters-shaking moments.
Set List:
"The End Is Nigh"
"Careful What You Wish For"
"Motorcades"