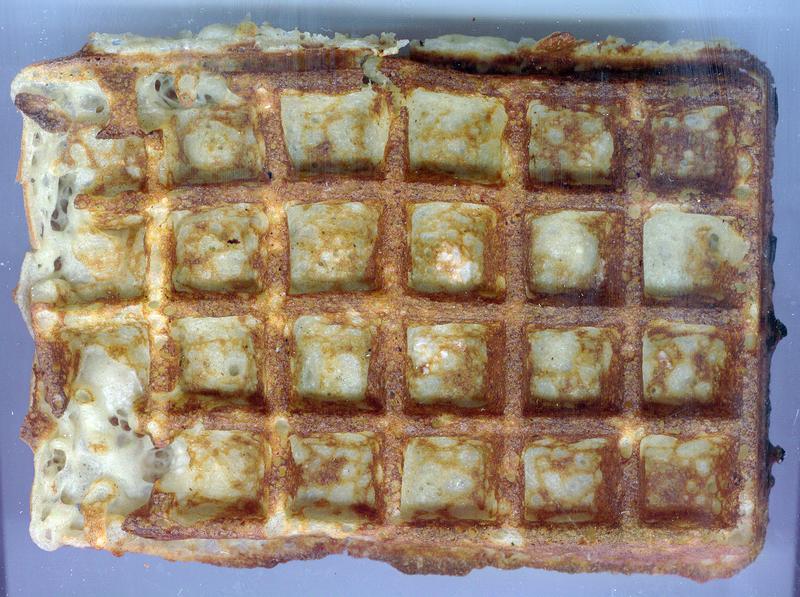 The Belgian waffle arrived at the New York World's Fair 50 years ago, and breakfast was never the same. To celebrate such a sweet event, listen to this report on the 1958 Brussels World's Fair —"the first World's Fair of the Atomic Age!!"
The tasty, light waffle (technically a Brussels waffle) had failed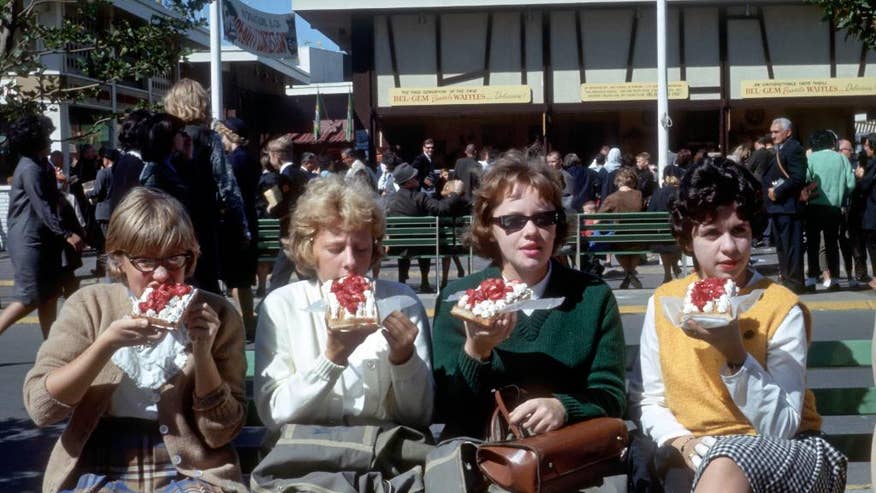 to cause a sensation on its U.S. debut at the '61 Seattle World's Fair, but in New York it, um, fared better: MariePaule Vermersch, now 66, remembers helping her parents (her mother, 95, still lives in Queens) dish out the delicacies to endless lines of hungry Fair-goers for days on end.
Meanwhile, the 1958 Brussels World's Fair, the first one after WWII, did indeed host more than 40 million visitors. Its symbol was the Atomium, a 300-foot replica of a stylized atom —still a Brussels landmark.