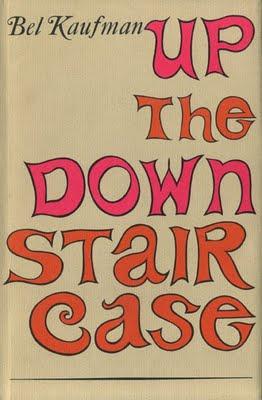 This episode is from the WNYC archives. It may contain language which is no longer politically or socially appropriate.
Author of "Up the Down Staircase," Bel begins her talk by mentioning that her first work published was a poem she wrote at age 7. She speaks about how she became a teacher and the hiring process she went through to gain a position in the New York school system. She talks about flunking her teaching license exam and the lengths she went to to pass it.
She discusses characters from her book, and how they relate to her career. She also speaks of the broad variety of schools she taught in, the many types of students she has taught and types of teachers she has worked with. Kaufman also speaks of difficulties of the administration and the complications of a bureaucratic system.
Kaufman mentions the many letters she has received since the publication of her book - both from fellow teachers and students.
She also laments the current state of education, which she sees as a "capsule culture, pre-digested" which lacks free thinking and in which the joy of learning has been forgotten.
No question and answer section follows.
Audio courtesy of the NYC Municipal Archives WNYC Collection
WNYC archives id: 70710
Municipal archives id: T1975