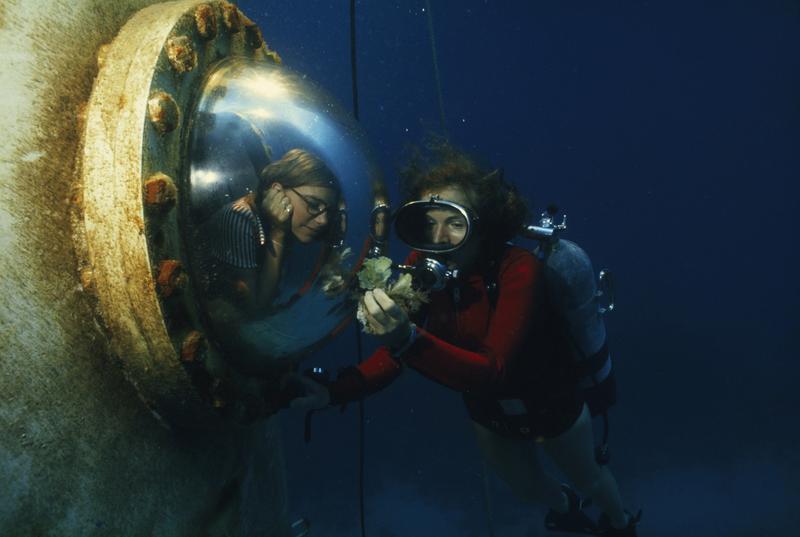 In this special, week-long series from On Being: delving into new wisdom about the complex mysteries of the universe... and how science is informing what it means to be human.
Host Krista Tippett speaks with Sylvia Earle about something she's done that no one else has -- walked solo on the bottom of the sea, under a quarter mile of water.
Earle is a marine biologist and botanist who has led more than 100 expeditions and logged thousands of hours underwater. She is the first -- and only -- person to walk solo on the ocean floor at 1,250 feet without a lifeline to the surface. She's watched humanity's enduring fascination with "outer space" while she has delighted in "inner space" -- the alien and increasingly endangered world beneath earth's waters. These frontiers are our very life support system. She takes us inside the knowledge she's gathered there in her 77 years.
"Her Deepness" is the final episode in a series from On Being called "Science On Human Frontiers." You can hear it each night at 9pm on 93.9FM, WNYC.
Listen to this episode: