The Takeaway
"Being Ginger" and the Stereotypes of Red-Heads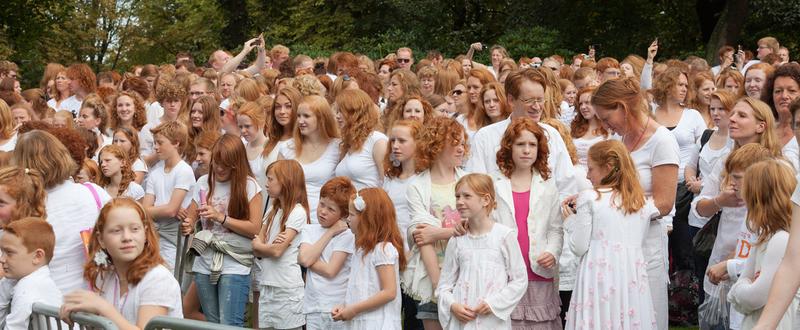 Growing up, red-heads often bear the brunt of ridicule and teasing. Red-headed women are often perceived as fiery, but their male counterparts are associated with different stereotypes—they're clownish, weak and maybe a bit hefty.
A new documentary, "Being Ginger," is touring the country. The film follows one red-headed man's journey to find his self-confidence—and a woman who has a thing for his ginger locks. Through this journey, the film raises the question of why red-headed men are viewed so differently from red-headed women.
Historians say the basis of these stereotypes might lie in history. In Ancient Egypt, red-heads were viewed as witches and evil. And even in the Sistine Chapel, Michelangelo depicted a sinful Eve with red hair. Such representations go a long way, researchers say, toward defining the negative impressions of red-heads, which may lead to the teasing and bullying that they face.
Scott Harris, director of "Being Ginger," and Anne Margaret Daniel, a professor and blogger for the Huffington Post who specializes in the social history of red-heads, discuss why people across the world judge those with red hair.