The Takeaway
Native Tribes Join Together in Pipeline Protest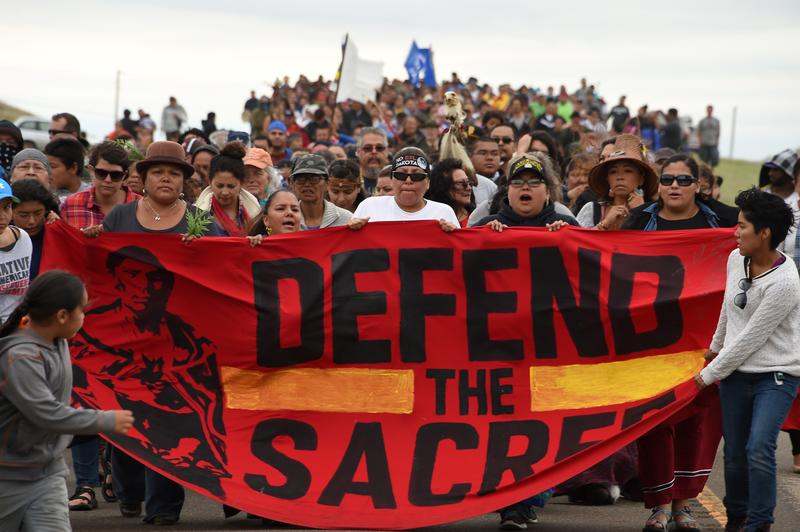 Click on the 'Listen' button above to hear this interview.
Native Americans from around the country are meeting at the Standing Rock Sioux reservation in North Dakota to protest the construction of the Dakota Access Pipeline, a $3.7 billion pipeline that stretches from North Dakota to Illinois. It's being described as the largest gathering of Native Americans in over a 100 years.  
The Sioux Tribe claims that the pipeline, which crosses under the Missouri River, could pollute the land's water system, and has already destroyed sacred sites.
A district court in Washington, D.C. partially ruled in favor of an emergency injunction to stop the pipeline's construction on Tuesday, and will rule on a preliminary injunction to stop all construction by September 9th. 
Stephanie Tsosie is an associate attorney at Earth Justice, and is co-council representing the Standing Rock Sioux Tribe in the case. She joins The Takeaway to discuss the injunctions, as well as the larger claim that the U.S. Army Corps of Engineers did not consult the Standing Rock Sioux Tribe in planning the pipeline. 
UPDATE September 09, 2016: A federal judge has ruled against the Sioux Tribe. 
North Dakota tribe's request to stop work on pipeline denied. https://t.co/Izl9aGK0Is

— The Associated Press (@AP) September 9, 2016