BBC World Service: Mexico, Climate Change, and Donald Trump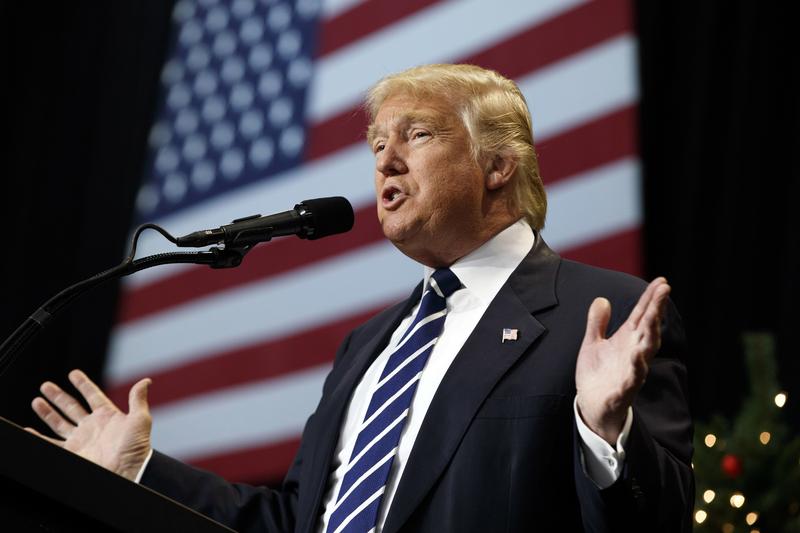 In this two-part special from the BBC World Service, hear how two of Donald Trump's central campaign promises -- a border wall with Mexico and renouncing the Paris climate agreement -- are being handled across the world.
First, how is Mexico preparing for the potential impact of President-Elect Donald Trump's economic plans?
Donald Trump promised to tear-up trade agreements, build a border wall and send back millions of Mexican workers currently in the United States. Caroline Bayley travels to Mexico to find out how they're getting ready.
Then, Roger Harrabin asks if the world can really limit the rise in global temperatures.
In April 2016, delegates from 171 delegates, including the United States and China, signed the Paris climate agreement at the UN headquarters in New York. The agreement is to limit the rise in global temperatures to less than 2°C.
UN Secretary-General Ban Ki-moon said: "Paris will shape the lives of all future generations in a profound way - it is their future that is at stake."
Speaking at the opening ceremony, he said the planet was experiencing record temperatures: "We are in a race against time. I urge all countries to join the agreement at the national level. Today we are signing a new covenant for the future."
But although this was an extraordinary decision, will it stop future environmental disaster? There's a huge amount of work to be done at the national level to change behavior. There are questions about who is going to pay for new, cleaner technology to generate energy.
And what happens if the political leaders change? Will the United States continue to support the agreement when Donald Trump takes up the U.S. Presidency? Is the EU backsliding? And what is the current UK government doing about climate change?
Listen Saturday, January 14 at 10pm on AM820
"Mexico and Mr. Trump" airs at 10pm
"Climate Change: Trump Card" airs at 10:30pm