Battle on the Water in Sheepshead Bay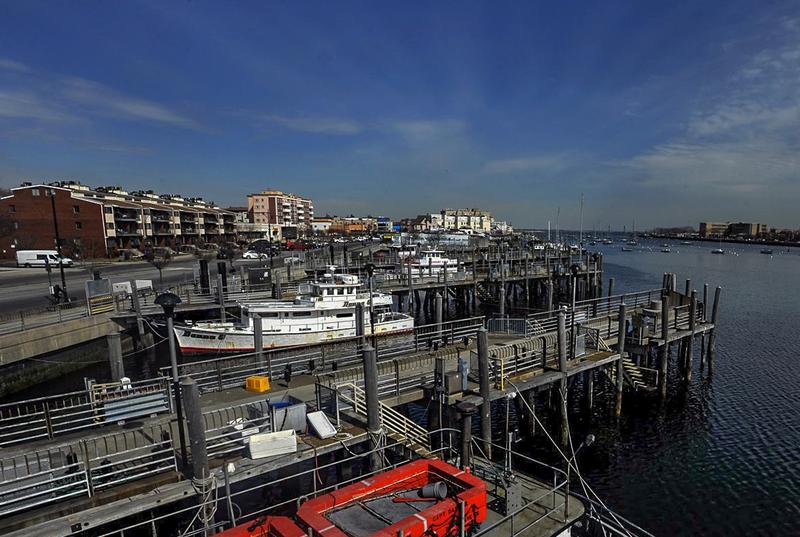 Sheepshead Bay was once the Brooklyn neighborhood that most closely resembled a fishing village. Today, the fishing industry is fading and five of the 18 boats bobbing in the water along the Emmons Avenue piers, with names like Pink Lady and The Atlantis, are yacht-sized vessels known as party boats. Life-long resident Tom Paolillo, 60, would like to see them moved elsewhere.
"We never had to be afraid or worry about people trashing the neighborhood," he said recently. He pulled out a picture he took of several men in white clothing. He said they were tailgating near his home.
"They're drinking and then they throw their bottles right on the sidewalk," said Paolillo.
Residents like Paolillo have the ear of Democratic Assemblyman Steven Cymbrowitz. He introduced legislation in January to ban the party boats — defined as vessels longer than 14 feet, used by more than six people at a time. Cymbrowitz said passengers have shown they can't be trusted to behave properly.
"People urinate; they relieve themselves right on the median, on the sidewalk, on the street. And they vomit," said Cybrowtiz . "People have total disrespect."
Seamen like Captain Pete Guoba have been stressed about the threat to their livelihoods. Gouba owns two party boats, including the Sheryll Princess, that can hold 300 people at a time. He was at Pier 8 recently, checking to see that his boats were ready for the upcoming season. He pointed at broken glass nearby.
"Beer bottles – as you see, they're all broken between the cars. Our people aren't doing this – they're not here. Everybody is guilty of this," said Guoba.
He and his crew routinely make announcements reminding revelers to be responsible when they disembark. He thinks the underlying issues stem more from a culture clash than too much drinking, garbage or noise. Gouba's customers, who come from other parts of Brooklyn, are black — while residents living closest to the piers are predominantly white. Sixty percent are foreign-born, mostly from Russia or Eastern Europe. Many have moved into waterfront condominiums and other housing built over the last 15 years.
"In Sheepshead Bay, 90 percent of the party boat [clientele] is West Indian," said Captain Gregory Pelletteri, who helps operate Gouba's cruises. "You might not want to say that, but that's the reality of it — there are not a whole lot of other parties going on."
Captain Joe Lind, owner of the The Golden Sunshine, agrees. "There is a desire by the people who are pushing this to get rid of the blacks in the neighborhood," said Lind.
The men have been getting calls from regular passengers concerned that the move to ban the boats will put the kibosh on their upcoming plans.
"To say that we cannot have that, I think it would be devastating," said Sunset Park resident Avery Charles, 38. "We as a community just can't wait to be out there and just relax and enjoy the summer."
He's been enjoying the boat rides every season for the past decade after moving to the city from Trinidad in 1995. He and his friend Quincy Liverpool are looking forward to a "beautiful and black" boat ride scheduled for the end of May. Liverpool said he thinks the quality of life issues in Sheepshead Bay can be worked out but he wishes the community as a whole could be more supportive of Caribbean New Yorkers like him, rather than view them as outsiders.
"The culture that they're bringing to the pier is different than the people that live at the pier and I think that's where the disconnect is," observed Liverpool.
There have been isolated incidents of violence over the years but a spokesperson for the NYPD said boat passengers in Sheepshead Bay did not appear to be a particular problem.  
Theresa Scavo, chair of Community Board 15, said there haven't been many complaints. "I've pulled every single complaint form, and we received last year one complaint about the party boats," she said.
In 2013, the board received only two. Assemblyman Cymbrowitz said he's not sure how many calls have come into his office because they don't keep a tally. He flatly denies the legislation seeks to discriminate against anyone.
The bill banning the boats hasn't garnered much support in Albany and may never come up for a vote. But Cymbrowitz thinks it has already been successful because boat owners are finally taking concerns more seriously. He said he hopes to convene a meeting with all the stakeholders before the boats set sail again next month.