The Battle for the Palisades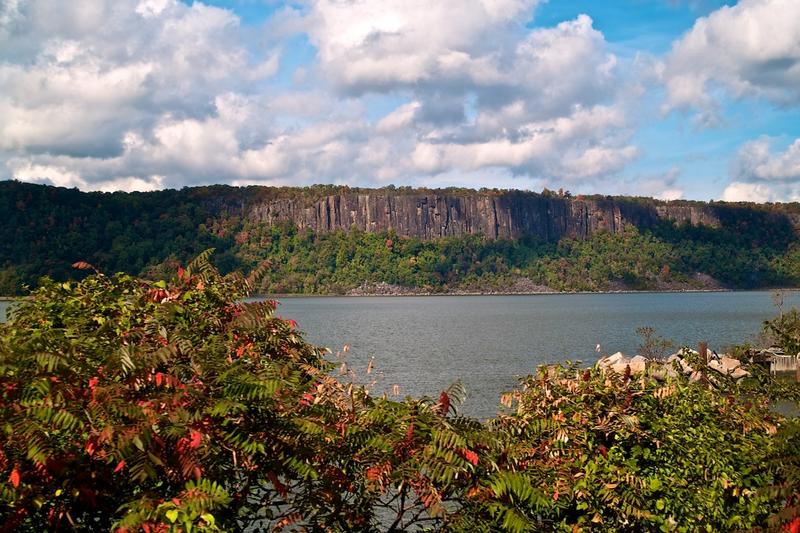 Residents from both sides of the Hudson have their eyes on a municipal planning board meeting that may decide the future of the Hudson Waterfront.
The town of Engleswood Cliffs (population: just over 5,000) is holding a public hearing on a rezoning plan that could open the floodgates for further high-rise development on the edge of the Palisades Interstate Park. Towns along the national landmark have long adhered to a 35-foot standard building height so as not to tarnish the view. 
Englewood Cliffs has already drawn criticism for approving a nearly 150-foot office tower that will serve as the headquarters for the South Korean electronics company LG.
Kim Lueddeke, staff writer for The Record, said conservationists and environmentalists opposed to the LG construction project are concerned over the implications of Wednesday night's meeting.
"By amending [the town's] masterplan, not only would you allow LG to build, but there's the potential that it will allow for future high rise development," said Lueddeke. "Not only in Englewood Cliffs, but also in [neighboring] Tenafly and Alpine."