SchoolBook
The Battle for First Period: Students, Teachers and Teen Biorhythms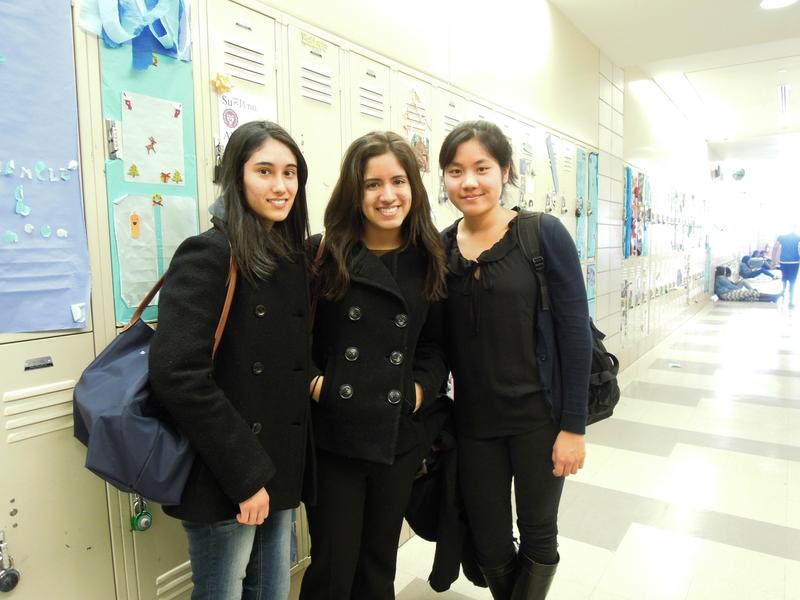 In case you hadn't heard, teenagers are tired.
"Sleep is awesome, and we need more of it," said Amy Hao, a senior at Townsend Harris High School in Flushing.
Claudel Choisene, a senior at the High School for Public Service: Heroes of Tomorrow in Crown Heights, boiled his need for sleep down to this: "Sleep longer and be happy, or sleep less and be unhappy."
Research has shown that teenagers need more sleep than adults or even younger children, between nine and 10 hours every day. And sleep patterns during adolescence tend to make teenagers go to bed late and wake up late, according to the National Sleep Foundation.
For principals, student sleep is a matter not just of student health — but student performance.
Anthony Barbetta is the principal of Townsend Harris, and he's been thinking about teenage sleep for years. At his last school — where first period started at 7:10 a.m. — he noticed that attendance, and the passing rates, were lower in first period. So he scheduled only certain classes first thing in the morning, like automotive classes, where students worked with their hands. Now, at high-achieving Townsend Harris, Barbetta has moved the start time 20 minutes later, and has asked teachers to stagger homework assignments, hoping to help his students achieve a kind of work-life balance. 
Research backs up Barbetta's efforts — and early start times might not impact first period alone. In one study out of the University of California at Davis, researchers followed first-year students at the U.S. Air Force Academy and found that early start times, before 8:00 a.m., had a negative impact on students' grades in all of their classes throughout the day.
The majority of New York City high schools begin after 8:00 a.m. But in a city where many students travel outside their neighborhoods, the school day begins long before the first bell.
"I do have students that are coming from an hour-and-a-half away for an 8:30 start time," said Jason Zanitsch, who teaches English and drama at the High School for Public Service. "So they get on the bus by 7 o'clock. They get up an hour prior to that to get ready. That's 6:00 a.m."
He said students are regularly late to his first period class, which affects their grade. He estimated that less than 30 percent of students show up on time.