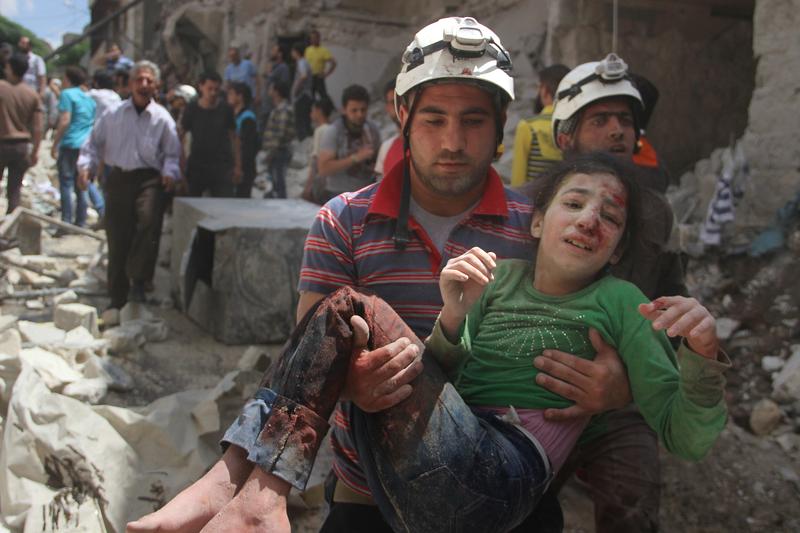 Click on the 'Listen' button above to hear this interview.
This week, the Syrian city of Aleppo was filled with some unusual sounds — the sounds of cheering and drumming. 
Residents celebrated after a coalition of rebels broke a month-long government siege. But while some residents cheer, the battle for Aleppo continues to devastating effect, and fighting is far from over.
The U.N. estimates that at least a quarter of a million civilians remain trapped in the city without food, medical supplies, or running water. Fifteen of Aleppo's 35 remaining doctors sent a letter to President Obama — this group of desperate medical professionals is urging the U.S. to take action to create a permanent lifeline to bring in medical supplies.
"What pains us most as doctors is choosing who will live and who will die," the letter reads.
John Kahler, a pediatrician from Chicago who traveled to Syria to work in an ER, told CNN about the crisis in Aleppo. 
"After July 1st, every day kind of blurred together. In the emergency room, it was one child after another — child after child, after patient after patient — and you're so busy you never really know who makes it, who's alive, who's dead," he said.
The U.S. and Russia have attempted to coordinate a three hour ceasefires in Aleppo to let aid through beginning on Thursday, but it remains unclear if that truce will hold.
Stephen O'Brien, The United Nation's under secretary general for Humanitarian Affairs and Emergency Relief Coordinator, joins The Takeaway to discuss the crisis in Aleppo.