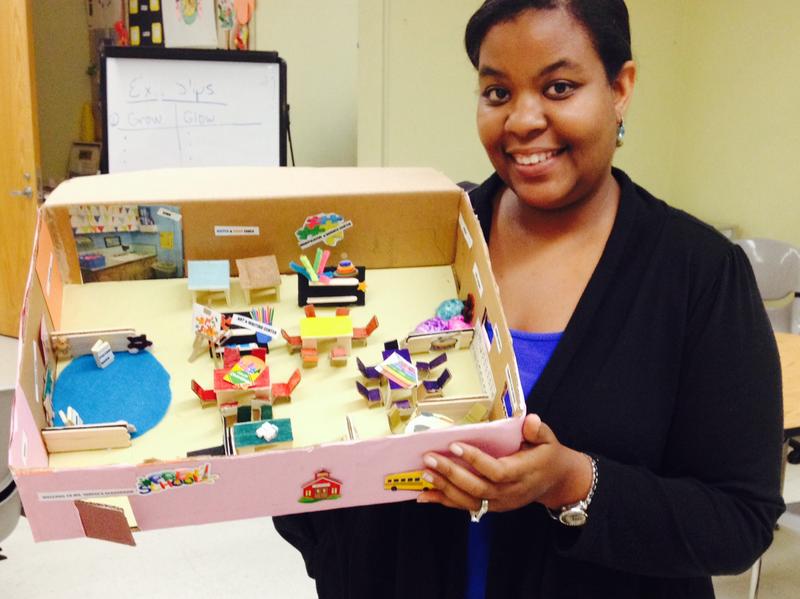 Until recently, Tahese Warley ran her own events planning company. But since June, she has spent her summer mornings observing teachers of 4-year-olds, her afternoons and evenings in class discussing Piaget, and her nights writing papers on early childhood development.
Warley is a student in a new, tuition-free course at CUNY that churns out pre-kindergarten teachers in 14 months rather than the usual two years. Some 95 aspiring teachers were selected for the program out of about 1,200 applicants in May. Starting next month, they'll lead pre-k classrooms while continuing classes at night toward a master's degree.
"I'm excited, but I'm also nervous," said Warley. "You think, 'Wow, these parents are entrusting you to take care of their kids for a whole day.'"
The 13 trainees studying with Warley at Lehman College in the Bronx have a range of experience: one served as a coordinator in a children's oncology unit, another was an HR director. One woman has worked with disabled adults and hopes to work with 4-year-olds with disabilities. Some worked as teachers of older or younger children.
Their love for their new vocation is clear. Several asked, "Who wouldn't want to work with 4-year-olds?" as though the answer was obvious.
But one student who just finished college described waking up at night in a cold sweat, wondering what she's gotten into. Another said she worried about how to assume leadership in the classroom, and about how to be a guide for 18 4-year-olds for six hours and 20 minutes each day.
Kym Vanderbilt, the Lehman College liaison for the program, is the glue holding the Bronx operation together. She answers text messages at 11 p.m., calls center directors to get her fledgling teachers jobs, and helps them order furniture and plan lessons.
When the semester starts, she said she will be prepared to help. She plans to visit every site her trainees are working in the first two weeks and answer emergency text messages as they come.
"They have real talent," she said. "And more than anything, they have passion, and that's what you need. The rest, we'll teach them."