2014 Baseball, and de Blasio, Debut at Citifield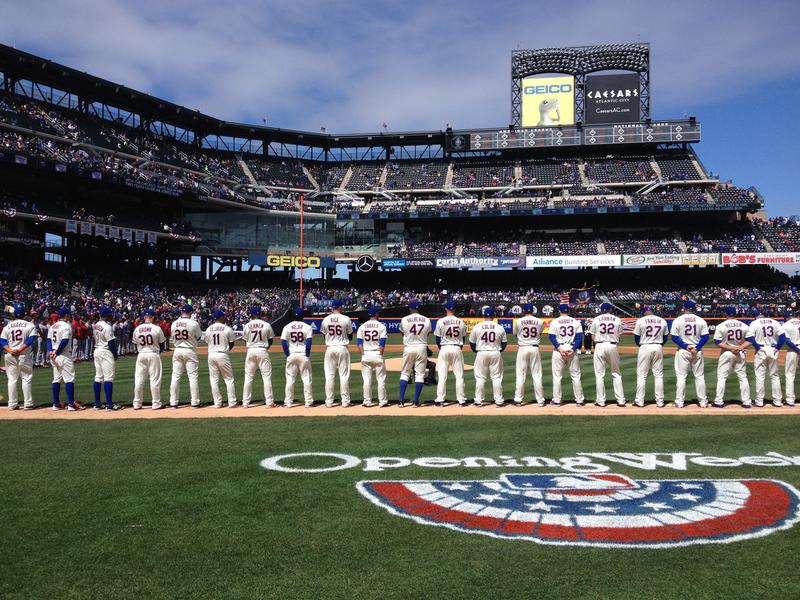 Baseball began in New York this season at Citifield, where two long-held traditions were observed: a mayor threw out the first pitch and the Mets blew a lead in the 9th.
Before the game, long, tall, rookie Bill de Blasio stood in front of the mound and, to his credit, threw a strike. Afterward, the press corps struggled to classify the pitch, settling on "slow fastball." Or was it a rapidly-moving Eephus pitch? Beforehand, at a Citifield press conference, de Blasio had threatened to break out a "knuckle curveball" that he claimed to have perfected the night before during a practice session at the Park Slope Armory.
De Blasio took the field to a lusty round of boos, which he can plausibly chalk up not to displeasure with his person or his policies but to an enduring and suspect ardor for the Boston Red Sox. (Not that New York baseball fans need a reason to boo their mayor, speaking of traditions.)
"I'm a sports fan," de Blasio said in anticipation of the greeting. "I think sports fans have a right to express themselves any way they want."
The Mets entered the ninth inning with a one-run lead, which their bullpen promptly converted into a four-run deficit. The team lost by a final score of 9-7, at which point their fans expressed themselves with coarseness and condemnation, as is their right and, as habitués of unfavored Citifield, their habit.